Bison Bikes & Rental Center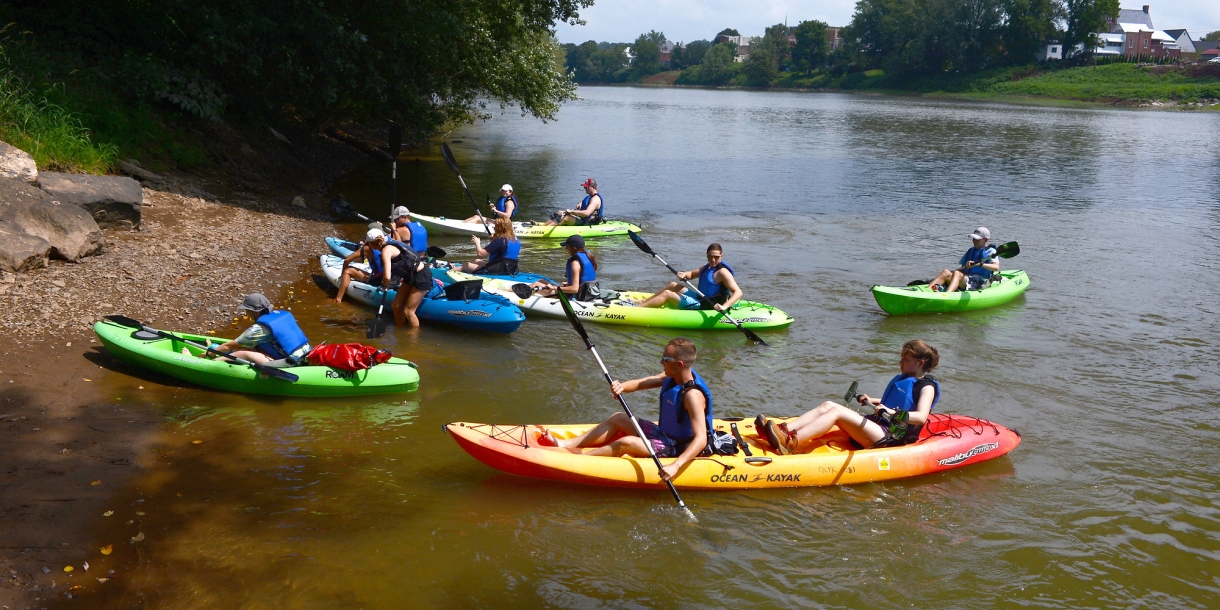 Bison Bikes is a community bike-sharing program originally created as a student organization through Bucknell's Student Government and now managed by Bucknell's Outdoor Education & Leadership (OEL) program. 
We provide free access to bicycles to Bucknell students, faculty and staff for on-campus transportation and exercise.
We also offer everything you need for a camping or outdoor adventure through our Rental Center. Camping and adventure packages are available for rent at affordable prices and include kayaks, tents, cooking stoves and even ice climbing gear.
Location & Hours
The Rental Center is located in Tustin Hall.
Bison Bikes is located in the Bison Bikes Barn outside Tustin Hall at the bottom of the Grove.
Hours: Walk-ins welcome from noon to 4 p.m. every Tuesday, Wednesday and Thursday
Bike Reservations & Pick-up
Bison Bikes offers one-day and multi-day rentals as well as rentals by semester. Multi-day rentals can be rented for a maximum of seven days with the potential to renew based on demand. 
Each bike comes with a helmet and lock. Use of locks is required and use of the helmet is recommended for your personal safety. You must fill out a form to reserve a bike. Bikes can be picked up in the Tustin Building.
Bike Returns & Late Fees
Bikes, locks and helmets must be returned on the due date at the Bison Bike Barn or you will be charged late fees. Late returns of bikes, helmets and locks at one time will incur a flat fee of $10 a day until the cost of the gear is reached. Bikes, helmets and locks separately returned late will result in itemized fees of $10 for bike, $2 for helmet, $2 for lock and $1 for lock key per day until the gear is reached. Failure to pay late fees will result in a hold being placed on your account.
Terms & Conditions
A rented Bison Bike, lock and helmet is the responsibility of the user, in adherence with the Bison Bike waiver. Please refer to this document prior to bike rental. Bikes must be locked appropriately. If you do not lock the bike responsibly and do not use our U-Locks and the bike is stolen, you will be held responsible for the bike theft. Bison Bikes staff will assist renters with standard wear and tear at no cost to the user during open hours. If damage occurs to bikes beyond standard wear and tear will result in repair fees.
 
Rental Center
Located in Tustin Hall, the Rental Center has everything you need for your next outdoor outing, including complete camping kayaking, canoeing and paddleboarding packages.
We also provide priority rentals to Foreign Language Teaching Assistants (FLTAs). Please email us for more details.
 
Contact Details
Outdoor Education & Leadership
Location
Elaine Langone Center, Ground Floor