Student Affairs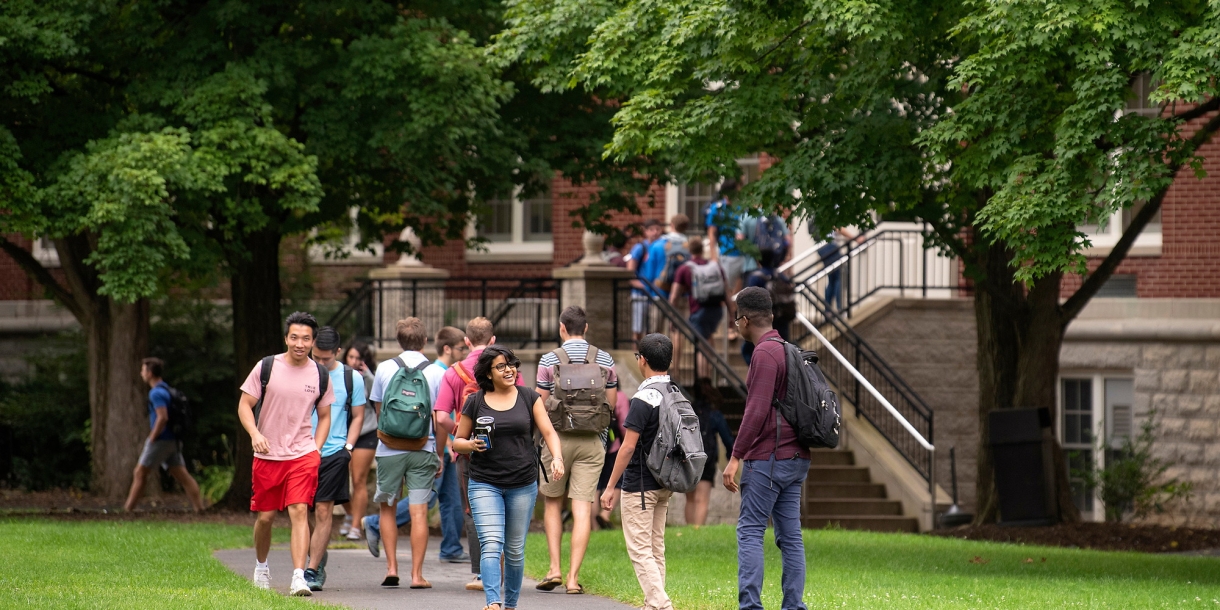 At Bucknell's Division of Student Affairs, we're committed to helping students achieve academic success and developmental growth during their years on campus.
We assist students in achieving personal goals both inside and outside the classroom. As a division of the Office of the Provost, we strongly value the integration of academic and student life.
About the Dean of Students
As the chief student affairs officer at Bucknell, the dean of students oversees the office responsible for a range of student-life matters, including:
Bucknell Nutrition
Bucknell Student Health
Campus activities and organizations
Counseling & Student Development
First-year Programs
Fraternity & Sorority Affairs
Housing and Residential Education
International Student & Scholar Services
LGBTQ Resources
Multicultural Student Services
Outdoor Education 
Religious and Spiritual Life
Student Conduct
Student Leadership
Title IX
Women's Resource Center
Amy Badal, The Fritz Family Dean of Students
211 Elaine Langone Center
570-577-1601
amy.badal@bucknell.edu
Mission
Through fostering dynamic and inclusive communities, the Division of Student Affairs supports the well-being of students, encourages their transformative development, and challenges them to positively affect their communities as responsible global citizens.
Vision
To inspire students to grow beyond what they thought was possible.
Contact Details
Division of Student Affairs