Coal Region Field Station
Bucknell Center for Sustainability & the Environment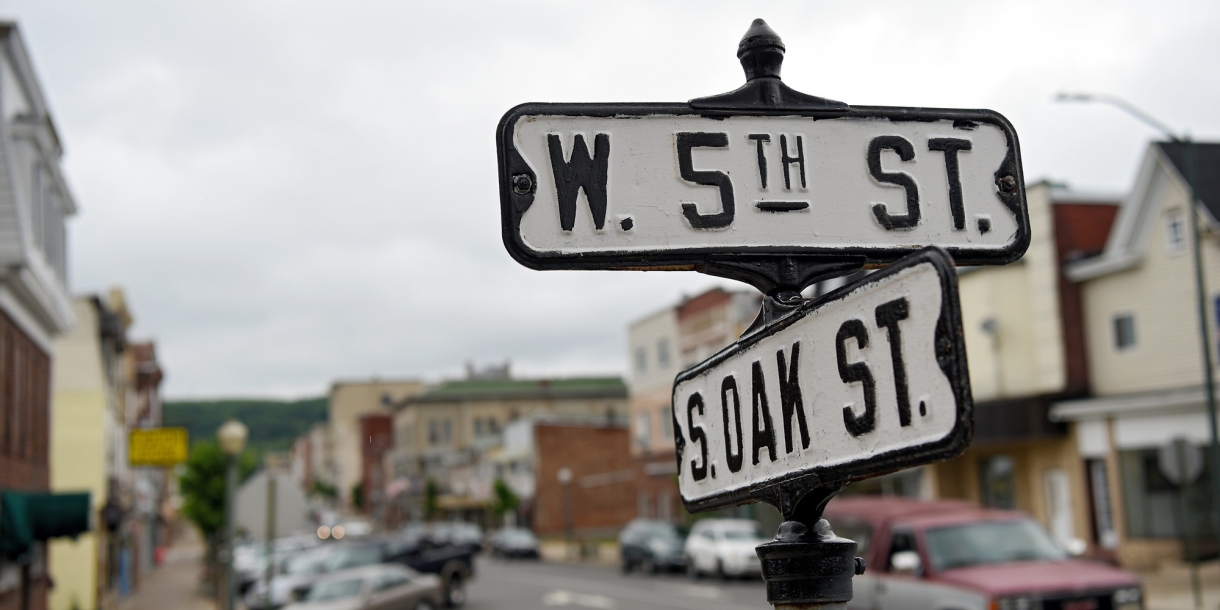 Build a better future by partnering with communities that have played a vital role in the history of coal country.
That's the vision powering Bucknell's Coal Region Field Station, where students, faculty and staff deepen their understanding of the anthracite coal region by engaging in collaborative and transformative community outreach efforts.
Whether for coursework, research or volunteering, the students and faculty who travel to the Field Station, located 35 miles southeast of campus in Mount Carmel, Pa., aren't there to visit. They're there to work.
They've researched historical immigrant experiences, conducted youth summer camp assessments and created digital tours of monuments. They've hosted swim clinics, studied community politics and created a documentary on coal country churches. They've partnered with nonprofits, governments, public libraries, public schools, a food bank and downtown development groups.
Through it all, they've proven that we're stronger when we learn and grow together.
Class Engagement
At least a dozen classes in humanities, social sciences and management have engaged in collaborative community-based research and field trips through the Field Station.
These have led to many positive outcomes, including a documentary on the Fire History Museum in Shamokin, a block captain program, studies on community revitalization, a study on the history of coal mining in the area, assistance with strategic planning and a study of regional food availability.
Faculty Research and Projects
Faculty-led research projects have included:
Development of the Fire History Museum in Shamokin, led by Professor Carl Milofsky, sociology & anthropology.
A book project focusing on community politics and identity in the coal region by Professor Jennifer Silva, sociology & anthropology.
A documentary on coal country churches for the Stories of the Susquehanna Valley series by Professor Alf Siewers, English, in collaboration with WVIA (the PBS and NPR affiliate for Northeastern Pennsylvania).
Student Research
Students engage with coal region communities through coursework, independent research with faculty mentorship, and by working as interns or faculty research assistants.
They have digitized archives, researched historical immigrant experiences, conducted youth summer camp assessments, created digital tours of monuments, developed health needs questionnaires and explored options for creating a reading garden next to the Mount Carmel Public Library.
Community Service
Bucknell Athletics and the Catholic Campus Ministry have worked through the Field Station to provide service opportunities for students. They have hosted youth swim clinics, conducted a food drive, streamlined a food bank's operations, partnered with a summer camp and helped to prepare a space for the local historical society.
Economic Development
Through Bucknell's Small Business Development Center, entrepreneurs have access to free, confidential consulting, training workshops and other resources that encourage businesses in the region. 
One of the group's successes has been the Mount Carmel-based Soupie Brothers. The company produces and sells a dry-cured meat made with a family recipe that originated in Isca, a small village in Italy.
Bucknell Center for Sustainability & the Environment
Location
Administrative Offices
Olin Science Building, 4th Floor

BCSE Field Station
835 Fraternity Road