Academic Support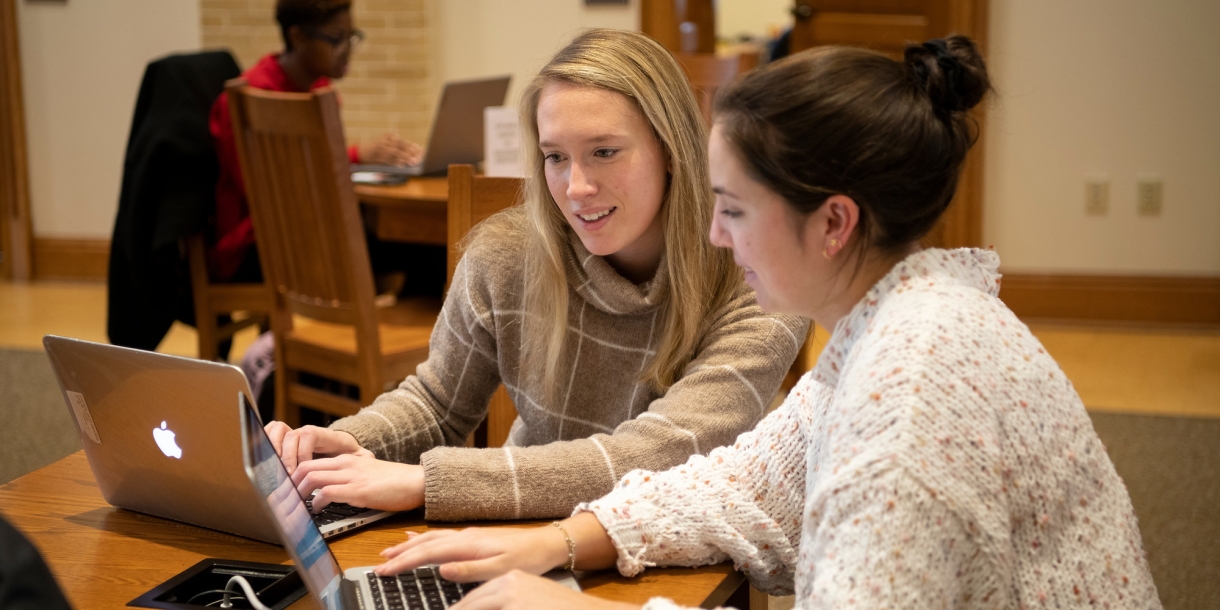 At Bucknell, you aren't just a face in the crowd. We offer individualized resources to meet your specific needs and help you succeed. No matter if you are a first-year student trying to navigate college life or a senior planning your next move, we are here to help.
For information about your responsibility to uphold academic integrity, see the academic responsibility page.
Center for Access & Success
The Center for Access & Success provides a cohesive system of support for students enrolled in Bucknell's five national and signature pathway scholarship programs. Accessible throughout all four years, this support includes personal, relationship-based mentoring designed to champion and advise students as they chart their unique educational paths.
Dominguez Center for Data Science
The Dominguez Center for Data Science prepares Bucknell students to solve global problems in a digital age and enables the integration of data science into programs across the University. By emphasizing the practical application of data in innovative ways, the center teaches students to push beyond the assumed boundaries of data as a discipline.
Honors Program
The Honors Program is designed to encourage intellectual independence and to recognize academic excellence. Students must meet certain academic criteria and complete and defend a thesis to graduate with honors.
Learn more about the Honors Program
Technology for Students in Need
Students with financial need who face difficulty accessing reliable technology can apply for assistance through the Technology for Students in Need program.