Academic Support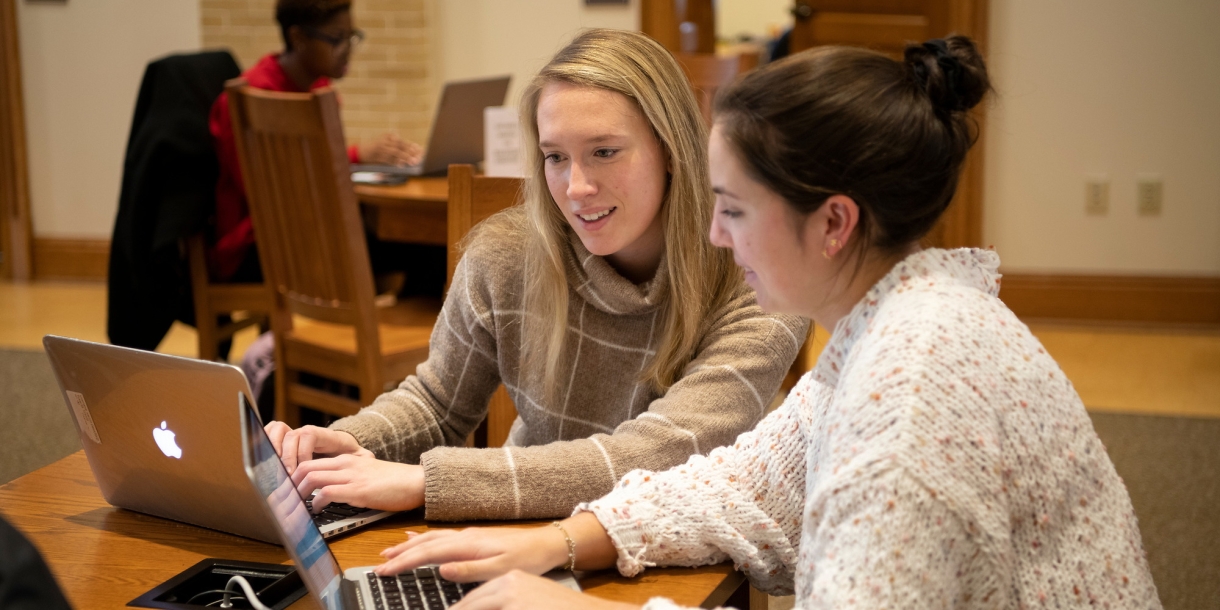 At Bucknell, you aren't just a face in the crowd. We offer individualized resources to meet your specific needs and help you succeed. No matter if you are a first-year student trying to navigate college life or a senior planning your next move, we are here to help.
For information about your responsibility to uphold academic integrity, see the academic responsibility page.
Accessibility Resources
The Office of Accessibility Resources ensures access, provides support and removes barriers for students, faculty, staff and visitors to our campus.
See how Accessibility Resources can help
Center for Access & Success
The Center for Access & Success provides a cohesive system of support for students enrolled in Bucknell's five national and signature pathway scholarship programs. Accessible throughout all four years, this support includes personal, relationship-based mentoring designed to champion and advise students as they chart their unique educational paths.
Graduate School Advising
As you are beginning to make plans for your post-graduate endeavors, we have advisers in every department who can help you decide if graduate school is right for you and your goals.
Learn more about graduate school advising
Honors Program
The Honors Program is designed to encourage intellectual independence and to recognize academic excellence. Students must meet certain academic criteria and complete and defend a thesis to graduate with honors.
Learn more about the Honors Program
Teaching & Learning Center
The Teaching & Learning Center offers resources to help students succeed academically. We offer tutoring, study groups, academic programs and workshops for faculty and staff.
Learn more about the Teaching & Learning Center
Technology for Students in Need
Students with financial need who face difficulty accessing reliable technology can apply for assistance through the Technology for Students in Need program.
Writing Center
The Writing Center offers assistance to students, faculty, and staff with any writing task at any stage of the writing process. It also supports Bucknell faculty in a variety of ways as instructors as well as writers. At Bucknell, the Writing Center is for everyone.
Learn more about the Writing Center
Writing Program
No matter your major, written communication skills will be crucial in whatever field you pursue. Writing is also a powerful tool for thinking as well as for creating and processing knowledge. Bucknell's comprehensive Writing Across the Curriculum Program fosters students' growth as learners, thinkers, and communicators.