Experiential Learning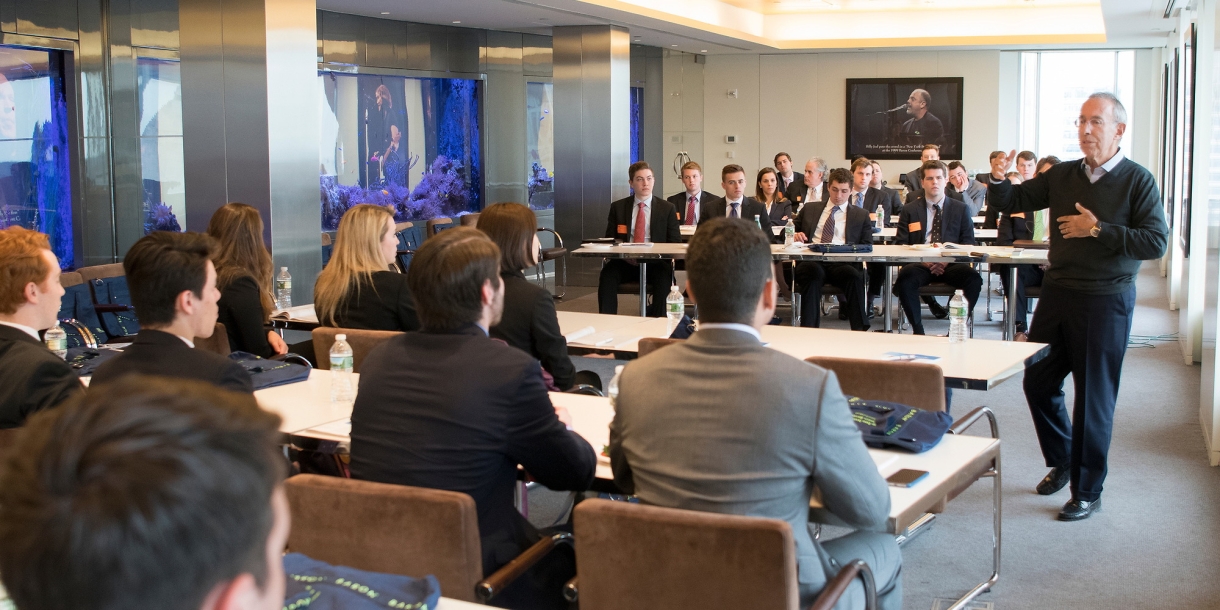 Experiential learning is where you'll go beyond the classroom and into the real world of management as it's practiced across a wide spectrum of industries. Explore Silicon Valley's culture of innovation first-hand at the headquarters of companies like Google, Facebook and Uber. Step onto the floor of the New York Stock Exchange. Learn about the food industry from the manufacturers of Pennsylvania's beloved Tastykake brand. Find a mentor at one of the world's leading investment firms who's eager to guide your future. And meet the industry movers and shakers who'll come right here to talk to you. The people you meet, connections you make and experiences you have will all inform and deepen what you learn in class, drive your desire to keep exploring.
To get involved in any of the programs below, contact: 
Missy Gutkowski, assistant dean for experiential learning
103 Taylor Hall
570-577-1305
m.gutkowski@bucknell.edu
Connect with Global Business Leaders
Today they're leaders at some of the world's leading banking, securities and investment firms. But they were once in your shoes, and they're here to guide your way forward.
The Executive Alumni Mentoring Program partners first-year students with experienced mentors at companies including Goldman Sachs, JPMorgan Chase and Deloitte. These relationships will help you plan for your future and give you insider access to these top global firms, which have a long tradition of employing Bucknell graduates.
---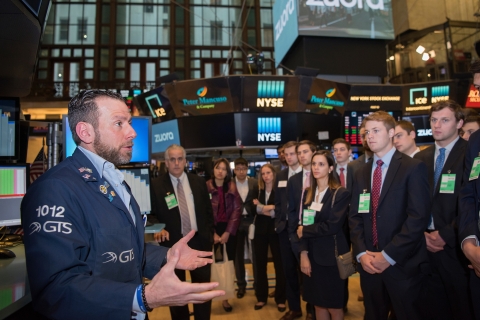 Experience Management in the Real World — and Around the World
Trips and abroad programs transport students to the places where business happens, from board rooms to factory floors. Explore the intersection of sustainability and management in Costa Rica, find an internship in your field while studying Irish literature in Dublin, or get an up-close view of the tech industry at the headquarters of Google, Facebook and Lyft. You'll come to understand how management takes place in a variety of places and cultural contexts, making you a versatile manager who can adapt to any situation. 
Fall break
Oct. 13–15, 2019: New York City Markets, Innovation & Design Experience
Oct. 13–15, 2019: Charlotte, N.C., Finance & Innovative Industry Experience
Spring break
March 7–13, 2020: San Francisco, Calif., Silicon Valley Innovation & Technology Experience
Upcoming
Ireland, Management in Ireland Study & Internship Abroad 
Baltimore, Commercial Real Estate Experience with CRC
Philadelphia, Global Media Innovation Experience with ComCast
---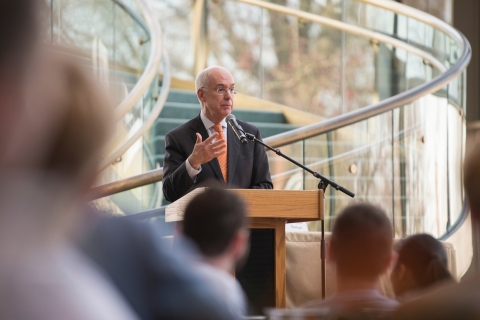 Network at Freeman Week & Business Trends Summit
On campus
Feb. 17–21, 2020: This annual celebration of management education at Bucknell connects students with CEOs, partners and industry leaders from across fields. You'll build your professional network as you explore the latest trends in industries from finance to fashion, sustainability to social entrepreneurship. 
---
Get Your Passport to Your First Internship and Career
Passport to Professionalism: This blast of programming in the fall semester that will prepare you to find, apply for and land your first internship. You'll connect with professionals and learn to showcase your skills and potential in ways that will impress future employers. Stop by the Office of Experiential Programs in Taylor 105 to pick up your passport and watch the Bucknell Message Center for upcoming events.
---
Explore New Directions Through Our Speaker Series
Our speaker series bring business innovators from Bucknell's powerful professional network to campus to speak to you — helping you build a professional network of your own. 
The Walling Lecture Series brings top business leaders and management scholars to Bucknell to speak and network with students.
Finance Speaker Series is a course where you'll learn from financial professionals who are immersed in the real world of markets and investments. 
Coffee hours and lunches provide opportunities for students to network with and learn from business professionals, including Bucknell alumni and parents.
---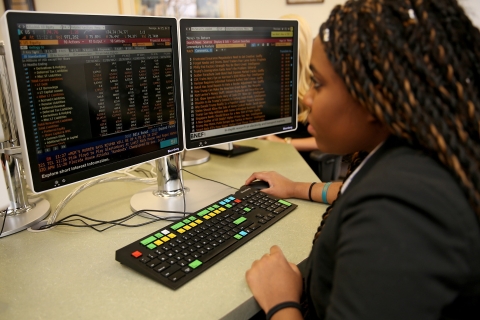 Get Involved in Student Management Clubs
Bucknell Consulting Group
Adviser: Missy Gutkowski, director, Center for Experiential Learning
m.gutkowski@bucknell.edu
Financial Markets Club
Adviser: Professor Curtis Nicolls
curtis.nicholls@bucknell.edu
Real Estate Club
Adviser: Professor Stephen O'Connor
sho003@bucknell.edu
Women in Finance
Adviser: Missy Gutkowski, director, Center for Experiential Learning
m.gutkowski@bucknell.edu
Make Your Case
Our partnerships with PricewaterhouseCoopers and Johnson & Johnson offer our students access to their in-house case competitions, which challenge students to go beyond crunching numbers and explore high-level innovations and business strategies.
Center for Experiential Learning
Hours
8:30 a.m. – 4:30 p.m.