Freeman Week
April 4-8, 2022
Freeman Week is a celebration of management education at Bucknell University. Launched in 2019 to commemorate the first anniversary of the naming of the Freeman College, this weeklong celebration is where undergraduate students can connect with powerful industry leaders in a number of fields. Its centerpiece is the Business Trends Summit, where alumni experts offer analysis and economic forecasts in fields from social entrepreneurship to blockchain investment, the climate economy to retail and fashion. Other Freeman Week events include the annual Walling Lecture and student activities. View the complete list of Freeman Week events below.
The Walling Lecture 
April 7, 2022, invitation only
Speaker: Alyson Welch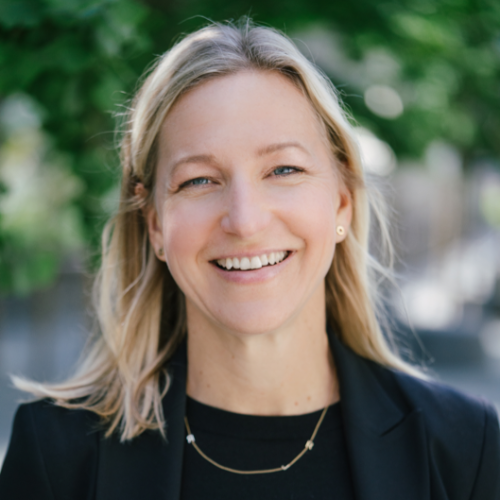 Alyson Welch is the Vice President of Twilio's Enterprise General Business. An expert in organizational planning, she has built enterprise sales capabilities from the ground up for Fortune 1000 companies and early-stage startups. Throughout her career, she's excelled in scaling go-to-market engines and has successfully designed and executed turnaround strategies for large revenue divisions with more than $500 million in annual recurring revenue. Alyson attended Bucknell, graduating with a double major in Economics and French.
Alyson is passionate about mentorship; in her free time, she helps tomorrow's brightest leaders develop their skills and figure out how to advance their companies' revenue generation strategies.
About the Walling Lecture
The Walling Lecture is funded by the Fitz Roy & Mary Jane Walling Management Endowment, and honors Fitz Walling's many years as a University leader. He served as the longtime dean of admissions; helped start the College of Arts & Sciences, the College of Engineering and the former College of Business Administration; and established the Office of Planned Giving.
Past Walling Lecture Speakers
Business Trends Summit
Date: Friday, April 8, 2022
Location: Holmes Hall
This summit is designed to introduce students to industry leaders in a number of fields and foster networking among the attendees. Open to current Bucknell students, faculty and staff from all majors, class years and departments. Join us for one session, the entire Summit or whatever fits into your schedule.
Contact Details
Freeman College of Management
Hours
8:30 a.m. – 4:30 p.m.