Catholic Campus Ministry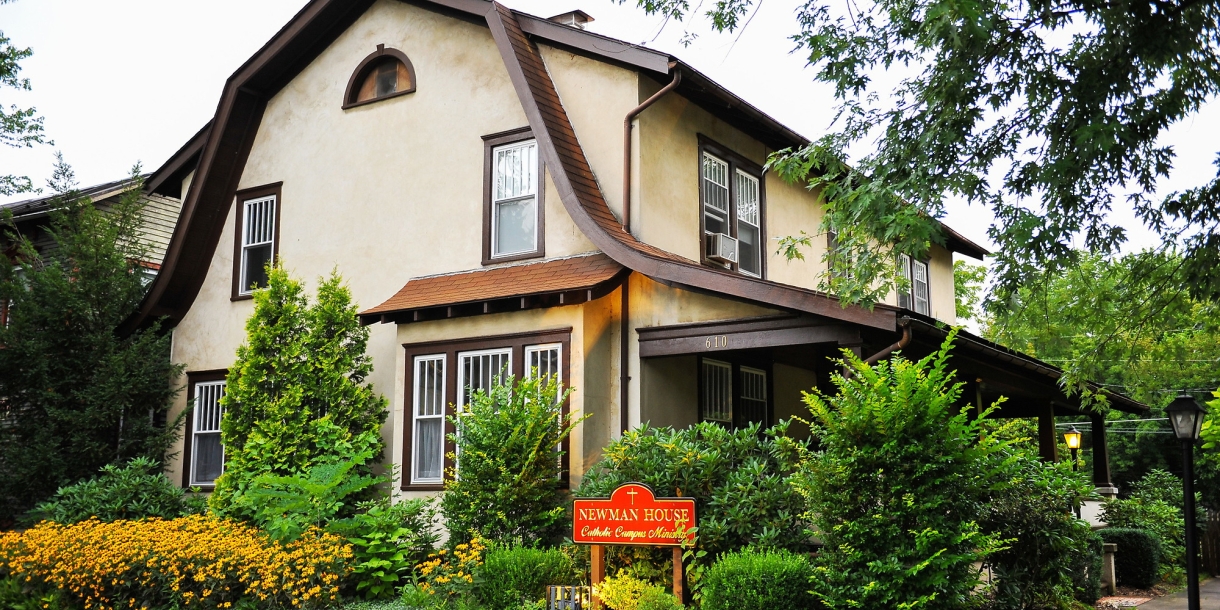 Catholic Campus Ministry (CCM) welcomes all Bucknell students to incorporate Catholic beliefs and values into everyday campus life. A ministry of the Roman Catholic Diocese of Harrisburg, CCM provides students with spiritual enrichment and support.
The Newman House
610 St. George St.
The Newman house is the Catholic community's center for spiritual education, informal fellowship and a "home away from home" at Bucknell. With its comfortable living room and big front porch, Newman House is a "home away from home" for students to pray in the chapel, play the piano, watch television, sit by the fireplace, study, cook and relax with friends. Up to 200 students spend time at the house every week. All are welcome!
Propose a CCM Event
To propose a CCM event at the Newman House or anywhere in the community, please fill out the form below.