Smith Hall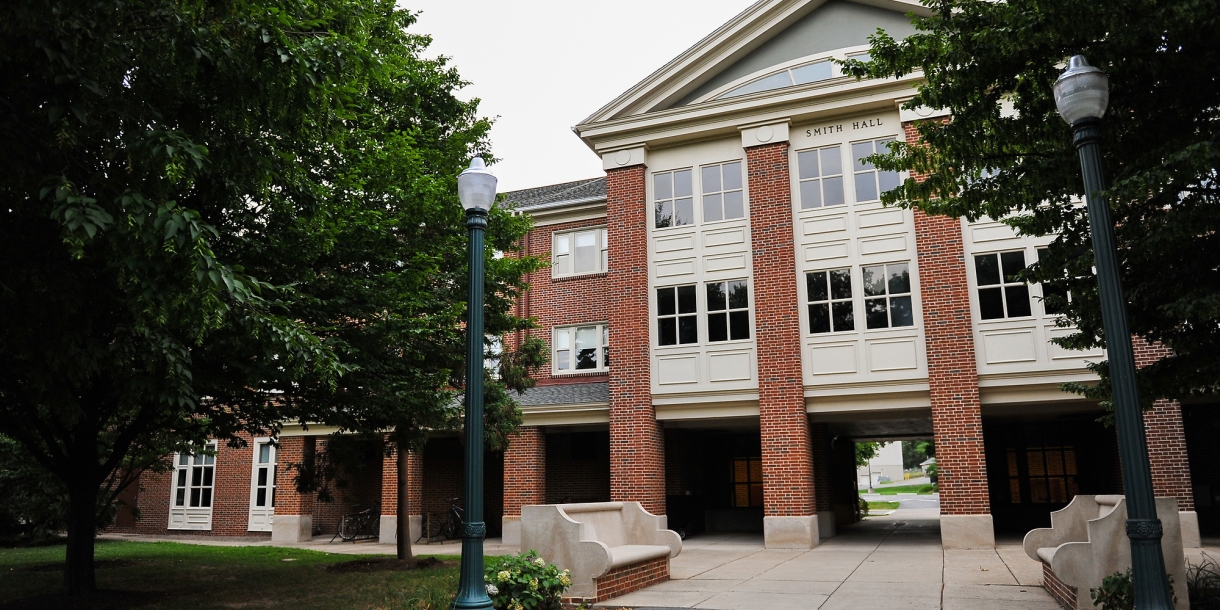 Smith Hall is located on the edge of campus, a short walk to the Elaine Langone Center, the 7th Street Café, the Kenneth Langone Athletics & Recreation Center, and Lewisburg's thriving downtown.
Home to about 275 first-year students, Smith is a three-story building containing a mix of double and triple rooms, common spaces, seminar and study rooms, TV lounges, kitchens and laundry facilities. Smith Hall was named to honor significant contributions by Robert E. '39 and Margaret A. '40 Smith.
Smith also houses first-year students in our Residential Colleges — Bucknell's signature living and learning experience where students live in one of our themed communities.
Residence Details
Most rooms are doubles. Some are triples.
Rooms are approximately 12 feet by 18 feet.
Windows are approximately 5 feet by 6 feet.
Rooms include a bed, desk, chair and dresser for each occupant.
Most rooms have closets of approximately 6.5 feet by 8 feet. Other rooms have wardrobes.
Floors are blue-gray carpet in rooms.
Window screens are not provided by the University.
Amenities
Lounge with TV and Roku.
Air conditioning.
Follow Me printing.
Community kitchen.
Seminar and study rooms.
Laundry facilities.
Nearby volleyball court.
Outdoor bike racks and picnic tables.