First-year Housing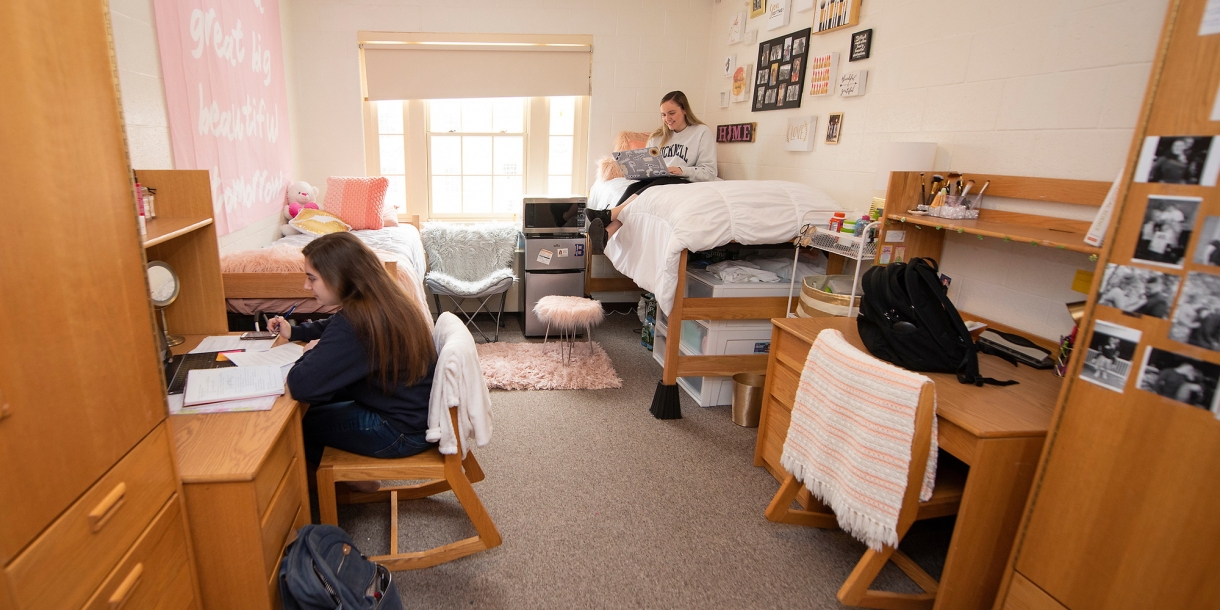 Welcome home! Our residence halls for first-year students are roomy, conveniently located and outfitted with the amenities you'll need to rest, relax and recharge. 
As a first-year student, you'll live on a floor with other first-year students. Most rooms are double occupancy and about 160 square feet in size. 
You'll be in McDonnell, Smith, Swartz or Vedder. Each hall has its own unique charm, and we think you'll find that it's more than housing. It's home.  
As a first-year student, you can also choose to live in any one of our nine Residential Colleges, where you'll live and learn with fellow innovative thinkers.