McDonnell Hall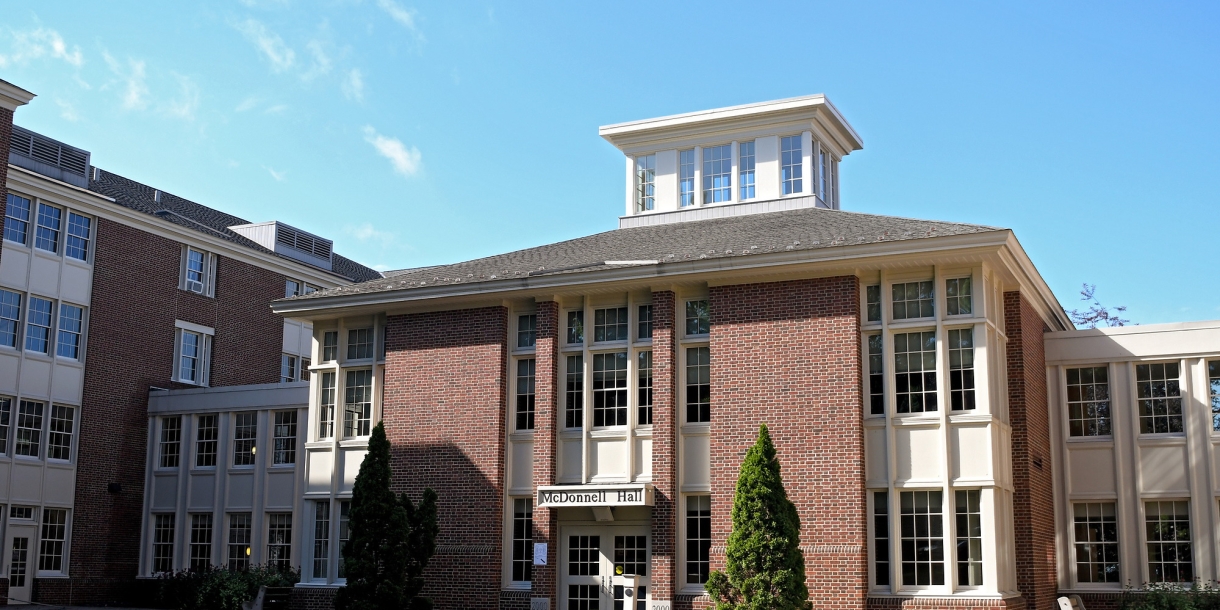 Smith Hall offers mixed-class housing by floor, including housing for first-year students in Bucknell's Residential Colleges. McDonnell features two four-story wings connected by corridors to a two-story center unit containing lounge areas and seminar rooms, dubbed the Ski Lounge for it wood-framed vaulted. Each floor houses two "neighborhoods" with one single and nine double rooms surrounding a common lounge. Completed in 2001, McDonnell is named in honor of Elizabeth and James McDonnell III and their daughter, Katherine '94.
Residence Details
Rooms are mostly doubles and a few singles.
Floors are blue-gray carpet. Walls are off-white. 
Each room includes a bed, desk, chair, dresser and wardrobe for each occupant. The wardrobe is about 3 feet by 2 feet by 6.5 feet.
Window screens are not provided by the University.
Amenities
Lounges with a stove and microwave.
Vending machines.
A common study lounge space and two seminar rooms.
Lounges with TV and Roku.
Two elevators, one in each wing of the building.
Laundry facilities on the ground floor.
Follow Me printing.
Air conditioning.
Outdoor bike racks.
Nearby amphitheater, between McDonnell Hall and Swartz Hall.