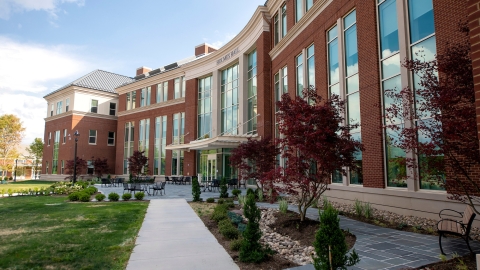 Freeman College of Management Cracks Top 20 in Poets&Quants Best Business School Rankings
January 27, 2022
In just its fourth year as an independent college, Bucknell University's Freeman College of Management has broken into the top 20 of the "Best Undergraduate Business Schools 2022" rankings by Poets&Quants for Undergrads, the leading online publication for undergraduate business education news. Bucknell's Freeman College of Management is ranked No. 17 in this year's rankings, which were released today.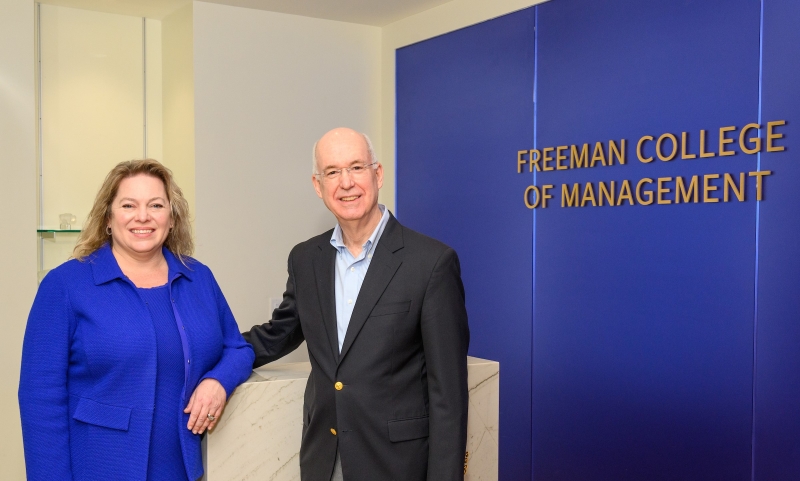 "In 2017, we were given the opportunity to create a world-class student experience in and outside the classroom in our newly formed Freeman College of Management. Our faculty, with the support of loyal alumni, created a cutting-edge curriculum grounded in the liberal arts within four short years, and it is rewarding to know that it resonates powerfully with prospective students, alumni and recruiters," says Raquel Alexander, the Kenneth W. Freeman Professor and Dean of the Freeman College of Management. "Our overall ranking as the No. 17 business school in the nation is a testament to the distinct strengths of a Bucknell University and Freeman College education."
Poets&Quants for Undergrads compiled its 2022 rankings based on a representative survey of more than 5,400 alumni and school-reported data. Recent grads across the 95 ranked business schools were surveyed on topics such as faculty availability, extracurricular opportunities and accessibility of the alumni network. The rankings consider data on average SAT scores, acceptance rates, the average high school GPA of the most recently enrolled class, and the percentage of students that reported being National Merit finalists or semifinalists. Rankings methodology is profiled here.
Last year's record-breaking application cycle, in which the college admitted less than 23% of applicants and achieved a nearly 40% yield, helped Bucknell's Freeman College earn a rank of 14 in the admissions category. And its success in creating a holistic on-campus living-learning experience for students helped the college rank No. 25 on the publication's alumni satisfaction survey.
The Freeman College of Management offers transformative business experiences and educational opportunities grounded in the liberal arts. It is home to more than 600 students and more than 40 faculty and staff. Through small class sizes and close relationships with faculty, students receive individual attention and mentoring that fosters success. The College offers majors in accounting; business analytics; finance; global management; management & organizations; managing for sustainability; and markets, innovation & design, as well as minors in real estate and management.
The complete rankings are found here.