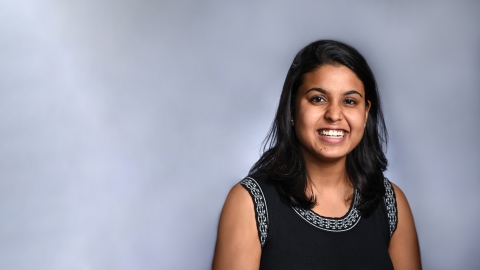 Meet Bucknell's 2020 Commencement Student Speaker and Soloist
April 30, 2020
When Brishti Mandal '20 arrived at Bucknell for International Student Orientation, it wasn't just her first day as a Bucknellian — it was her first day in the United States. Born and raised in India, the mechanical engineering major always knew she would travel abroad for college. Choosing to spend those four years at Bucknell meant joining a vibrant community of thinkers, creators and doers. It's a community she's looking forward to honoring as this year's Commencement student speaker.
"One of the biggest things I've grown into over the past four years is knowing that this identity of being a Bucknellian is dynamic," says Mandal, who will address the Class of 2020 at the University's 170th Commencement ceremony in July. "There are so many different ways to embody Bucknell, and I think that diversity is what will keep the institution growing and evolving into the future."
For Mandal, being a Bucknellian has centered on promoting equity through her many leadership positions on campus. She served as a lead residential adviser, an undergraduate executive intern for Library & Information Technology, and co-chair of the executive body of the International Student Advisory Board. She also led Common Ground, a student retreat that explores topics relating to race, ethnicity, sexual orientation and gender in order to cultivate understanding in the Bucknell community.
As an international woman of color, being chosen to represent her graduating class feels monumental, Mandal says.
"Everywhere that I've been present on this campus, my identities have shown up with me," she says. "It takes a while for international students to feel like we belong because we're split between two worlds. So it's important that someone like me can serve as a representative for my class and connect with them in this celebratory moment."
After graduation, Mandal plans to relocate to Harrisburg, Pa., where she'll work as a government and public services consultant at Deloitte.
The Soloist
Helping to kick off the ceremony will be Lily Mitchell '20, a sociology major from Baltimore who has been selected to perform the national anthem. She's sung with Bucknell's co-ed a cappella group Two Past Midnight since her first semester and is graduating with a double minor in theatre and arts entrepreneurship.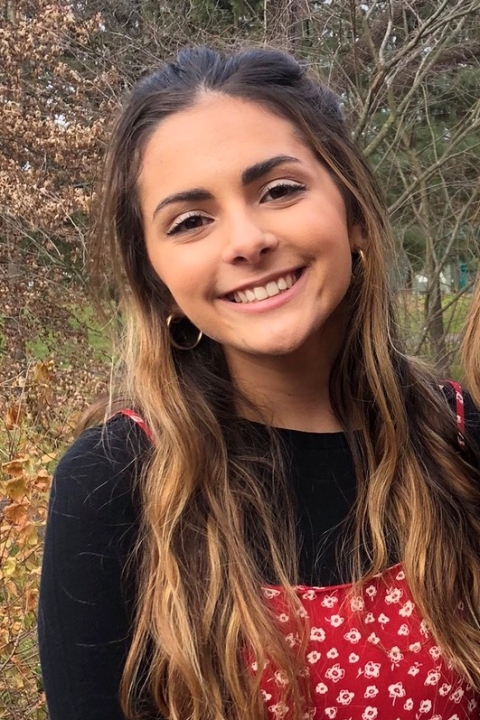 For Mitchell, the opportunity to sing at Commencement holds special significance. She'll be dedicating the performance to her father, Mark Mitchell '81, who passed away in the fall.
"The national anthem is about resilience in times of uncertainty. I feel like that's defined my personal experiences this past year, and it's definitely representative of what the world is going through right now," says Mitchell, who bonded with her father over their shared love of music. "There's nothing I think my dad would be more proud of than me singing the national anthem for the school we both attended."
Mitchell plans to pursue a career in fashion after graduating. While at Bucknell, she served two consecutive summer internships at Kate Spade New York in Manhattan, where she hopes to live in the future.
Coming Together
For both Mitchell and Mandal, Commencement will be more than a commemoration of their four years at Bucknell. It'll also be a celebration of how Bucknellians held each other together through an unprecedented global crisis — one that's brought a bittersweet but hopeful end to the graduating class's undergraduate journey.
"This isn't what anyone had imagined, and it's been difficult to see our four years end with a global pandemic. But the fact that we are fighting to come back together keeps me going," Mandal says. "We'll be there not just to appreciate ourselves but also our friends — the stories and struggles we've lived through together, and the strength and compassion of our community."