Poet-in-Residence
Since the Poet-in-Residence program was established in 1981, it has brought writers of national and international renown for an extended stay during the spring semester. The Poet-in-Residence meets individually with qualified students and gives a public reading and Q&A session.The program honors the achievement of a distinguished poet while providing undergraduate writers the opportunity to work with that individual poet.
Among our recent Poets-in-Residence are Mark Doty, Camile Dungy, Terrance Hayes, Brenda Hillman, Claudia Rankine, Mary Ruefle, and Dean Young. See below for a full list of former Poets-in-Residence.
Poets are chosen by invitation only, the Stadler Center does not accept applications for this position.
2019-20 Poet-in-Residence
Laura Kasischke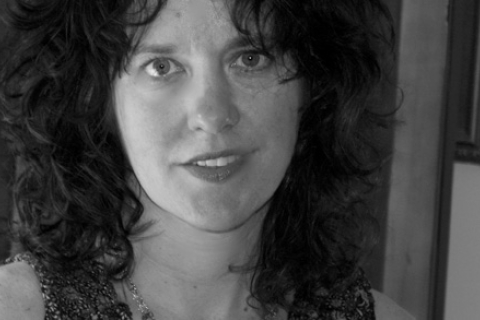 Poet and novelist Laura Kasischke was born in Grand Rapids, Michigan and teaches in the MFA program at the University of Michigan.
Her books of poetry include Wild Brides (1992), Fire and Flower (1998), Dance and Disappear (2002), Gardening in the Dark (2004), Lilies Without (2007), Space, in Chains (2011), which won the National Book Critics Circle Award, and Where Now (2017). Kasischke's many awards include the Juniper Prize, the Beatrice Hawley Award, the Alice Fay DiCastagnola Award and fellowships from the NEA and the Guggenheim Foundation, among others. Kasischke's novels include Suspicious River (1996), White Bird in a Blizzard (1999), The Life Before Her Eyes (2002), which was made into a movie starring Uma Thurman, In a Perfect World (2009) and The Raising (2011).
Related Events
Poetry Reading: Tuesday, Feb. 4, at 7 p.m. in Bucknell Hall
Q&A: Thursday, Feb. 6, at noon in Walls Lounge (ELC213); buffet lunch provided
Both events are free and open to the public.
View the full list of Stadler events
Former Poets-in-Residence
2018-19 Brenda Hillman
2017-18 Camille T. Dungy
2016-17 Mary Ruefle

2015-16 Claudia Rankine

2014-15 Chase Twichell
2013-14 Dean Young
2012-13 Terrance Hayes
2011-12 Mark Doty
2010-11 Natasha Trethewey
2009-10 Tim Seibles
2008-09 Nance Van Winckel
2007-08 James Harms
2006-07 Marilyn Chin
2005-06 Carol Frost 
2004-05 Michael Waters 
2003-04 Liliana Ursu
2002-03 Sonia Sanchez
2001-02 Betsy Sholl
2000-01 John Haines
1999-00 Linda Gregg
1998-99 Peggy Shumaker
1997-98 Tess Gallagher
1996-97 Afaa M. Weaver 
1995-96 William Matthews
1994-95 Bruce Smith
1993-94 Gerald Stern
1992-93 Molly Peacock
1991-92 Colette Inez
1990-91 Louis Simpson
1989-90 Jean Valentine
1988-89 Irving Feldman
1987-88 Madeline DeFrees
1986-87 Wendell Berry
1985-86 Mary Oliver
1984-85 Karl Shapiro
1983-84 Hayden Carruth
1982-83 Maxine Kumin
1981-82 Carolyn Kizer
Stadler Center for Poetry & Literary Arts