Philip Roth Residence in Creative Writing
Named for Bucknell's renowned literary alumnus and initiated in fall 1993, the Philip Roth Residence in Creative Writing offers up to four months of unfettered writing time for a writer working on a first or second book of fiction or creative nonfiction. The residency provides lodging in Bucknell's "Poets' Cottage" and a stipend of $5,000.
In the spring semester of 2020, the Stadler Center will be accepting applications for the 2020–21 Roth Residences (August–December 2020 and February–May 2021) The application deadline for both residencies is Feb. 1, 2020. Please note: The Roth Residence is no longer awarded to poets, only writers of fiction and/or literary nonfiction are eligible. 
Apply for the Phillip Roth residence program* 
*We are changing our application platform to SlideRoom. If you started an application in our old system, you will need to restart your application using SlideRoom. (You may still extract your information from our old application.)
If you have already sent your recommendation requests by way of our old software, no need to worry. We will continue to accept recommendations in that software and we will upload the documents to SlideRoom when we receive them. Be aware that the new SlideRoom application will require you to include recommenders' info, and this will cause your recommenders to receive a second recommendation request. We suggest letting your recommenders know that they can disregard the SlideRoom email if they have already sent their letters via the old software. If they have not sent their recommendations yet, they should do so using the SlideRoom prompt.
2019-20 Philip Roth Residents
Fall 2019 Philip Roth Resident: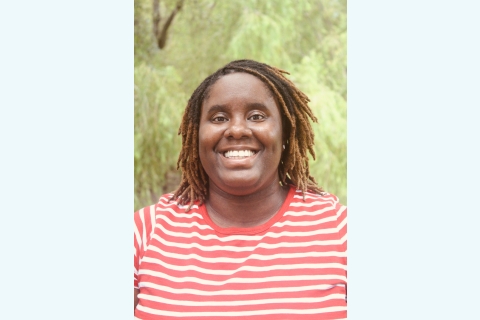 Monterica Sade Neil received her MFA from Louisiana State University. She was a Summer 2018 Tin House Scholar. Her work has appeared in Forward: 21st Century Flash Fiction. She is from Memphis, Tennessee.
Spring 2020 Philip Roth Resident:
Leah Hampton is a fiction writer and a dual citizen of Appalachia and the United Kingdom. Her work appears or is forthcoming in Ecotone, Electric Literature, storySouth, Appalachian Heritage and elsewhere. She holds an MFA from the University of Texas - Austin, where she was a fellow at the Michener Center for Writers. She has been awarded the Keene Prize for Literature and North Carolina's James Hurst and Doris Betts prizes. Her debut short story collection will be released by Henry Holt in 2020.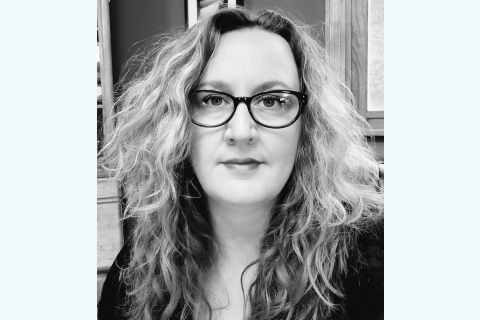 Related Events
Fiction Reading with Monterica Neil: Tuesday, Sept. 24, at noon in Walls Lounge (ELC 213). A buffet lunch will be provided.
Fiction Reading with Leah Hampton: Tuesday, Feb. 18, at noon in Walls Lounge (ELC 213). A buffet lunch will be provided.
Both events are free and open to the public.
View the full list of Stadler events
Former Roth Residents
Spring 2019 Sophie Klahr (poetry)
Fall 2018 Aurora Masum-Javed (poetry)
Spring 2018 Meghan Lamb (prose)
Fall 2017 Ngwah Mbo-Nkweti (prose)
Spring 2017 Raena Shirali (poetry)
Fall 2016 Jessica Frank (poetry)
Spring 2016 Martha Park (prose)
Fall 2015 Christina Nichol (prose)
Spring 2015 Diana Khoi Nguyen (poetry)
Fall 2014 Corey Miller (poetry)
Spring 2014 Alexander Lumans (prose)
Fall 2013 Tennessee Jones (prose)
2012-13 Justin Boening (poetry)
2011-12 Smith Henderson (prose)
2010-11 Leslie Harrison (poetry)
2009-10 Mike Scalise (prose)
2008-09 Eduardo Corral (poetry)
2007-08 Rajesh Parameswaran (fiction)
2006-07 Beth Martinelli (poetry)
Stadler Center for Poetry & Literary Arts