Bucknell Seminar for Undergraduate Poets
Held for three weeks in June, the renowned Bucknell Seminar for Undergraduate Poets provides an extended opportunity for undergraduate poets to write and to be guided by established poets. The program is modeled after artist colonies and conferences where staff and visiting poets conduct writing workshops and offer lecture/discussions, present readings of their own work, and are available for individual conferences. The program is under the direction of alumna K.A. Hays '03.

In the past, such poets as Kaveh Akbar, Aracelis Girmay, Terrance Hayes, Dana Levin, Ada Limón, Carl Phillips, and Mary Ruefle have served as visting poets. Numerous readings provide the participants with the opportunity to hear and be heard by their peers. Applicants compete for ten places in the Seminar, all of which come with fellowships. Fellowships include tuition, housing in campus apartments and meals. Accepted students are responsible only for their travel to Bucknell and a modest library deposit. A limited number of travel scholarships are available.
The 2020 staff will include visiting poets Victoria Chang, Marcus Jackson and Analicia Sotelo. Dates for the 2020 Seminar are June 6–27. The application* deadline is Jan. 31, 2020.  See Frequently Asked Questions below for eligibility and application guidelines.
*We are changing our application platform to SlideRoom. If you started an application in our old system, you will need to restart your application using SlideRoom. (You may still extract your information from our old application.)
If you have already sent your recommendation requests by way of our old software, no need to worry. We will continue to accept recommendations in that software and we will upload the documents to SlideRoom when we receive them. Be aware that the new SlideRoom application will require you to include recommenders' info, and this will cause your recommenders to receive a second recommendation request. We suggest letting your recommenders know that they can disregard the SlideRoom email if they have already sent their letters via the old software. If they have not sent their recommendations yet, they should do so using the SlideRoom prompt.
2020 Visiting Poets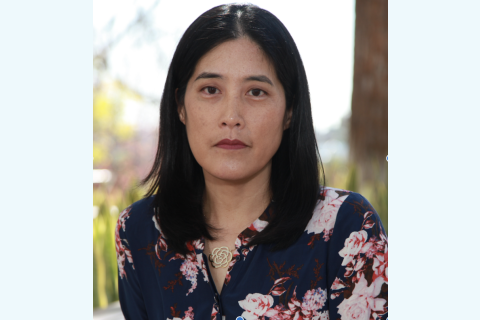 Victoria Chang's new book of poems, OBIT, is forthcoming from Copper Canyon Press in spring 2020. Barbie Chang was published by Copper Canyon Press in 2017. The Boss (McSweeney's, 2013) won a PEN Center USA Literary Award and a California Book Award. Other books are Salvinia Molesta and Circle.
Her children's picture book, Is Mommy?, was illustrated by Marla Frazee and published by Beach Lane Books/Simon & Schuster. It was named a New York Times Notable Book. She has received a Guggenheim Fellowship, a Sustainable Arts Foundation Fellowship, the Poetry Society of America's Alice Fay Di Castagnola Award, a Pushcart Prize and a MacDowell Fellowship. She lives in Los Angeles and teaches within Antioch's Low-residency MFA Program.
Marcus Jackson studied poetry in NYU's graduate creative writing program and as a Cave Canem fellow. His poems have appeared in such publications as The American Poetry Review, The New Yorker and The New York Times Magazine.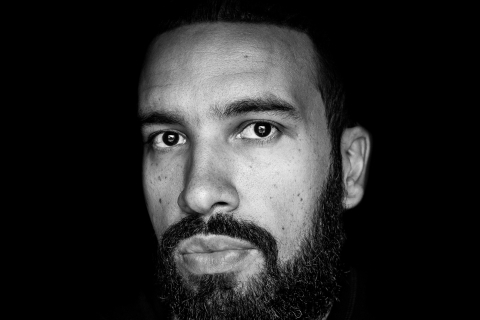 His second book of poems, Pardon My Heart (Northwestern University Press/TriQuarterly Books), was recently released. Of Pardon My Heart, Jeff Gordinier for The New York Times writes, "Jackson's collection confirms the arrival of a thrilling new voice in American poetry, one whose writing, on page after page, has the fullness and glow of a jubilee." Jackson lives with his wife and child in Columbus, Ohio, and teaches in the MFA programs at Ohio State and Queens University of Charlotte.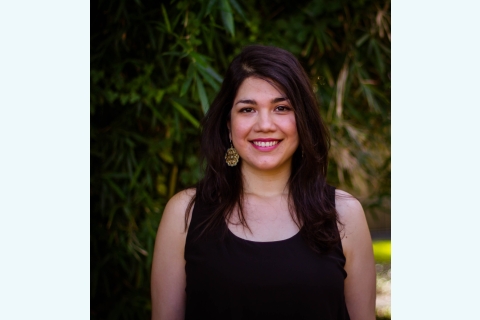 Analicia Sotelo is the author of Virgin, the inaugural winner of the Jake Adam York Prize, selected by Ross Gay for Milkweed Editions, 2018, and the chapbook Nonstop Godhead, selected by Rigoberto González for a 2016 Poetry Society of America National Chapbook Fellowship.
Poems have appeared in the The New Yorker, Boston Review, FIELD, Kenyon Review, New England Review and The Antioch Review. She is recipient of the 2016 DISQUIET International Literary Prize, a Canto Mundo fellowship and scholarships from the Community of Writers at Squaw Valley and the Image Text Ithaca Symposium. She holds a BA in English Literature from Trinity University and an MFA in Poetry from the University of Houston. She serves as an Adroit Journal Summer Mentor, a committee member of the Poison Pen Reading Series, & on the City of Houston's Millennial Advisory Board.
Staff Poets for 2020
Katie Hays '03, director
Born in Phoenixville, Pa., K.A. "Katie" Hays '03 was educated at Bucknell, Oxford and Brown Universities, where she earned an M.F.A. in 2005. She is the author of three books of poetry: Early Creatures, Native Gods (Carnegie Mellon, 2012), Dear Apocalypse (Carnegie Mellon, 2009) and Windthrow (Carnegie Mellon, 2017). Her poems have appeared in Best American Poetry (2009, 2011) and other anthologies and widely in journals and magazines. She has also published fiction and verse translations and has served as an editor of West Branch, Bucknell's national literary journal. Hays has received residencies at the Elizabeth Bishop House in Great Village, Nova Scotia, at the Frost Place in Franconia, N.H., and at Vermont Studio Center. She has been director of the Bucknell Seminar for Undergraduate Poets since 2016. Katie is an assistant professor in the Creative Writing Program at Bucknell.
Deirdre O'Connor, associate director
Deirdre O'Connor is the author of The Cupped Field, which received the Able Muse Book Award and is forthcoming in fall 2019, and Before the Blue Hour, recipient of the Cleveland State Poetry Prize. She has been awarded residencies from the Vermont Studio Center and the Achill Heinrich Boll Association. A native of Pittsburgh, she holds an MFA from the Pennsylvania State University. She directs the Writing Center at Bucknell.
Noah Baldino, seminar associate
Noah Baldino is a queer trans poet and editor. Their poems and reviews can be found in Poetry, Kenyon Review, Black Warrior Review, Indiana Review and elsewhere.
Maggie Millner, seminar associate
Maggie Millner, 2019-20 Stadler Fellow, is a poet and teacher from rural upstate New York. Her poems have appeared in The New Yorker, Ploughshares, Gulf Coast, The Iowa Review and elsewhere and she has received awards and fellowships from The Cincinnati Review, Narrative, Poets & Writers, the Fine Arts Work Center and the Sewanee Writers' Conference. Maggie holds degrees in creative writing from NYU and Brown and teaches in the Writing Program at Rutgers University.
Frequently Asked Questions
Stadler Center for Poetry & Literary Arts