Tuition & Financial Aid
Your Bucknell education is a transformative investment.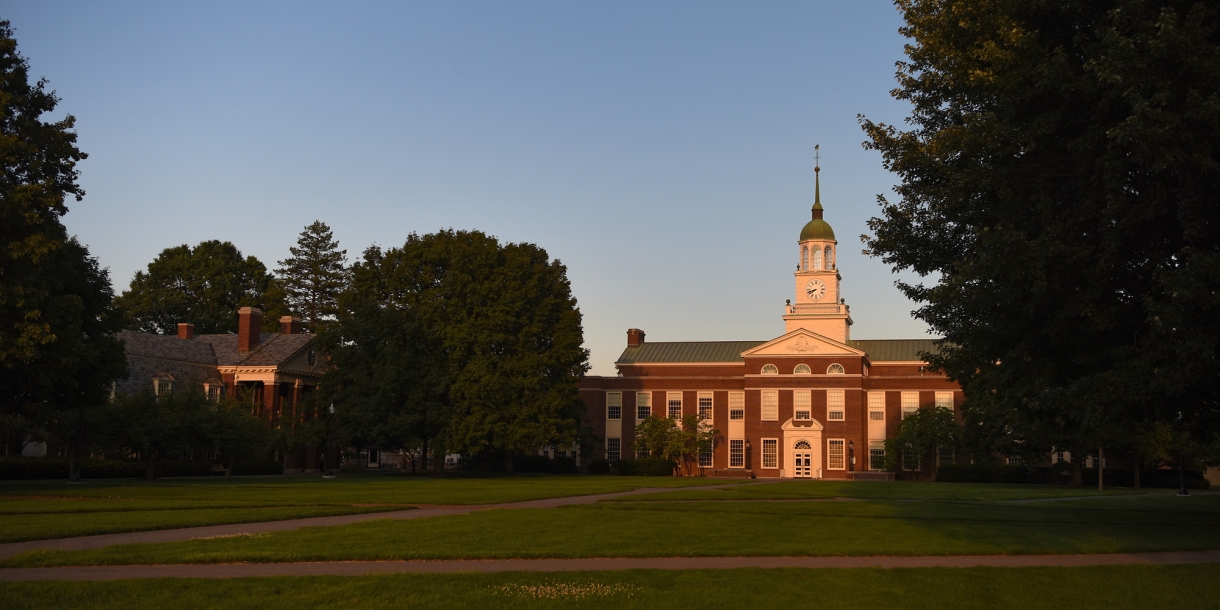 Your investment will pay off. We're here to help.
Year after year, the value of a Bucknell education is highly rated by Payscale and Bloomberg BusinessWeek, both for starting salaries and for 30-year return on investment.
More than half of our students receive financial assistance. We're here to help you understand all of your options and guide you through the process of applying for grants, loans and work-study opportunities. Our goal is to assist all students and their parents to try and find reasonable ways to pay the costs associated with joining their peers at an exceptional university.
Together we can explore all available aid options at Bucknell and help you on your way to becoming part of the Bucknell family.
Students who receive need-based financial aid from Bucknell

Students who receive financial aid of some kind

Average federal student loan debt for graduating seniors in the Class of 2019 who borrowed (compared to about $30,000 nationally)
Other Fees and Charges
Please direct questions about these fees and charges to the Bursar's Office at 570-577-3733 or bursar@bucknell.edu.
Audit fee (nonrefundable): $150 per course
Credit by examination (nonrefundable): $225 per course
Private music lessons (nonrefundable): $492 per semester
Orientation fee: $225
Single-course rate (subject to tuition refund policy): $6,353
Fees are subject to change without notice. Some academic departments may charge fees or require deposits separate from those listed here.
Monthly Payment Plan
Many families find it easier to spread payments over 10 months rather than receiving bills twice per year. The Bucknell Monthly Payment Plan offers an alternative to lump-sum payment.
Calculators 
A Bucknell University education can be possible for students from families with many different income profiles. We encourage all students from a variety of socioeconomic backgrounds to apply, regardless of financial constraints. 
As you complete these tools, please keep in mind the following: 
They do not constitute actual applications or awards, and you should use the results only as a starting point for further research.
They cannot be used for merit aid consideration, as our merit awarding process is comprehensive, holistic and extremely competitive.
They are for U.S. citizens only. 
If your parents are separated/divorced, or if your parents experience large income losses or gains, the calculators cannot take into consideration all of the complexities of these financial realities and may not deliver accurate results.
If you would like to officially apply for financial aid at Bucknell, you will need to complete the CSS Profile. If you are admitted, then the Office of Financial Aid will notify you of any official financial aid eligibility that you may have. 
Net Price Calculator
The Net Price Calculator is a tool to give prospective first-time full-time applicants an idea of what a Bucknell education may cost.
MyinTuition Quick Estimator
The MyinTuition Quick Estimator asks seven basic questions and gives first-time prospective students an eligibility range for need-based aid.