Welcome to Bucknell University, Class of 2024! We're excited to have you join our community of explorers, artists and innovators who, like you, are driven to reshape the world.
Our students, faculty and staff look forward to supporting you as you engage inside and outside of the classroom, challenge long-standing assumptions and take bold steps in learning.
Below, you can explore some of the information you'll need as you begin your journey to Bucknell.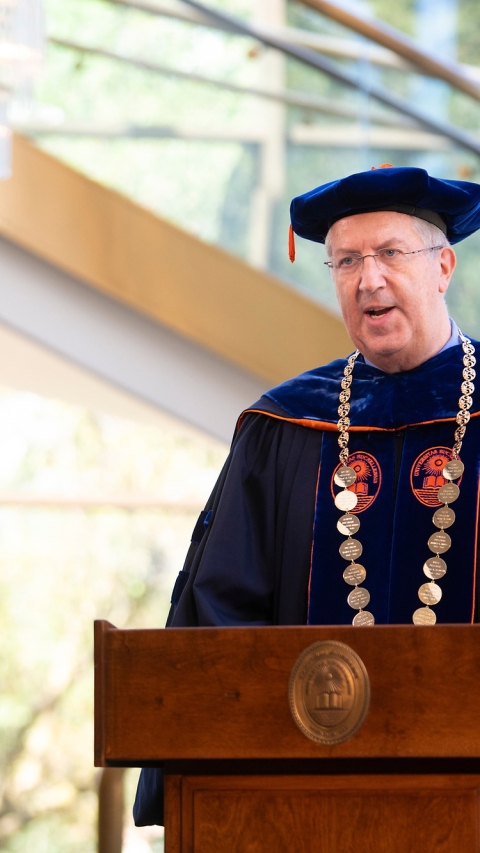 Important Information About Fall 2020 Reopening
Bucknell has resumed residential education for the Fall 2020 semester. To keep the community safe, the University has implemented important health and safety protocols and guidelines. Students must do their part in protecting one another and all in the community. The link below will take you to information about the following, and more:
COVID-19 testing, contact tracing and quarantine plans
Physical distancing, face covering, enhanced cleaning and other preventive measures
Residence life guidelines
Adaptations for dining, fitness and recreation facilities, and activities and events
The remote learning option
Read all fall reopening information for students and families
Explore Your Opportunities
Residential Colleges

Living-learning Experience

Sign up for a Residential College at the same time you choose your first-semester courses.


Residential Colleges are living-learning communities for first-year students.

They are open to all students — it doesn't matter what you plan to major in. Whether you want to be an engineer, an artist, a business leader, a writer, a physician — or anything else — you can sign up to join whichever Residential College interests you.

The Residential Colleges are tied to a first-semester class, so you'll get to live and learn with students who share your interests. Students who have participated in them say they have been among the best experiences of their Bucknell education.

Global & Off-campus Education

Study Abroad

There's no substitute for the experience of exploring new places, meeting new people and the learning that happens through those encounters.

At Bucknell, we give our students countless opportunities to learn about the world on and off campus with their own eyes and ears.

Through our "Bucknell In" programs, exchanges and more than 450 partner programs, students can travel and explore the world around them while keeping their graduation requirements on track.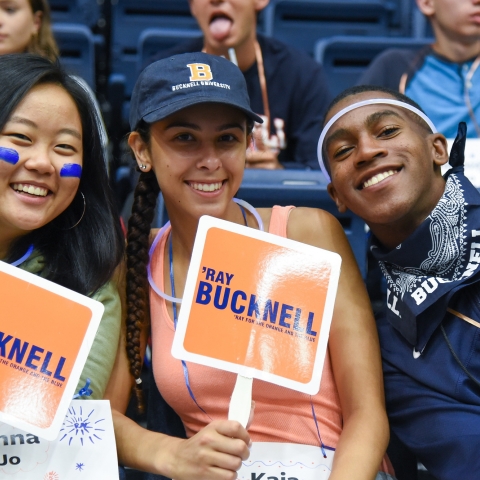 Get Your Free Bucknell Printables
Whether you're celebrating a graduation, the latest Bison win or just want to show your Bucknell spirit, we have the decorations to make your next party say 'ray Bucknell!