Class of 2024, we hope you're enjoying your first year at Bucknell as you make friends, embrace new experiences, and both explore and expand your interests.
Your Bucknell journey has just begun, and we can't wait to see where you go next.
Below, you can explore some of the information you'll need on your Bucknell journey.
 
Class of 2024 Profile
The Class of 2024 is comprised of students from 34 states and 44 countries with a range of passions spanning the arts, athletics, academics and beyond. Here's a quick look at the 986 students in the class.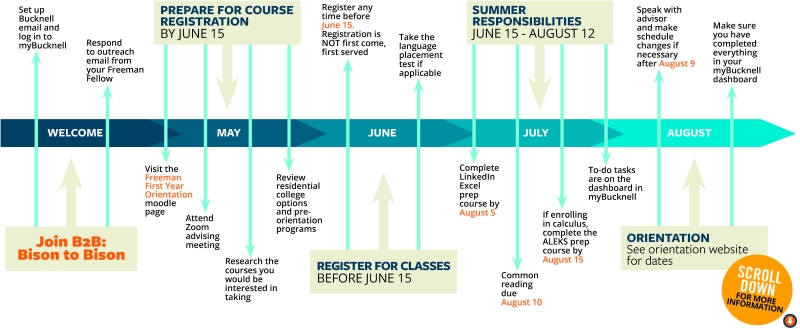 Important Information About 2020-21 Reopening
Bucknell is offering on-campus residential education for the 2020-21 academic year. To keep the community safe, the University has implemented important health and safety protocols and guidelines. Students must do their part in protecting one another and all in the community. The link below will take you to information about the following, and more:
COVID-19 testing, contact tracing and quarantine plans
Physical distancing, face covering, enhanced cleaning and other preventive measures
Residence life guidelines
Adaptations for dining, fitness and recreation facilities, and activities and events
The remote learning option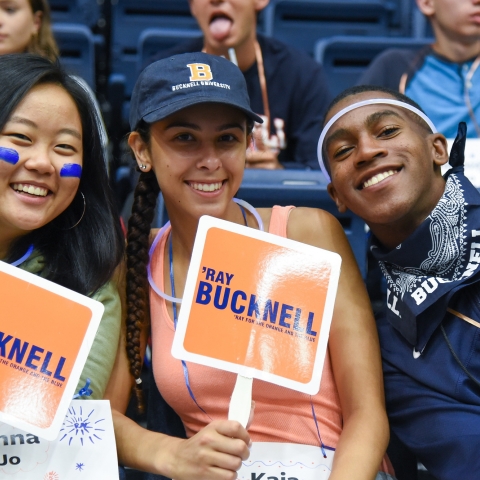 Get Your Free Bucknell Printables
Whether you're celebrating a graduation, the latest Bison win or just want to show your Bucknell spirit, we have the decorations to make your next party say 'ray Bucknell!