Education
Bachelor of Arts
Bachelor of Science
Master of Science
Teaching Certification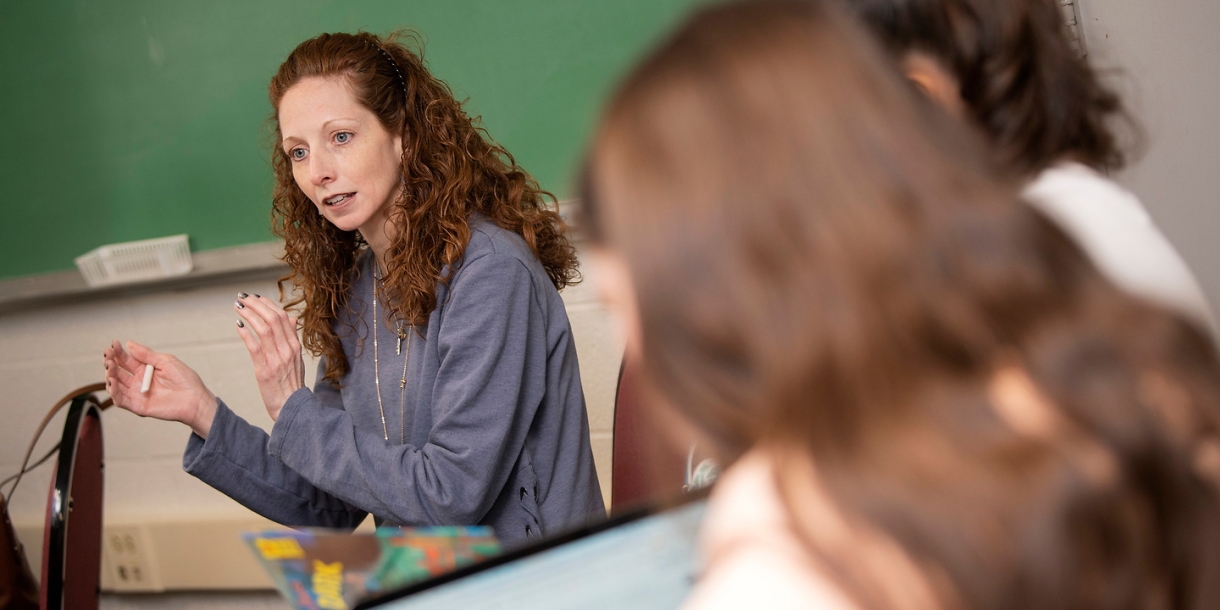 At Bucknell, we believe strongly in the transformative power of education. We prepare outstanding teachers who study the philosophy, history, sociology and psychology of education. We offer a deeply immersive experience, placing our majors in local public schools from their first through senior year. Our graduates secure jobs in elementary and secondary schools in the U.S. and abroad, or use the broad knowledge they gain to launch careers in fields as diverse as business, government, law and medicine. Whatever path you take, our programs empower you to be a force for positive change.
Degree Programs
The Department of Education offers specialized degree programs for students with different academic interests and career goals. 
The bachelor of arts in education is designed for students who are interested in studying education as an academic field, but not necessarily interested in a career in public school teaching. The program examines the relationship between educational institutions and society, as well as the nature of learning and learners. Bachelor of arts students select one of six concentrations:
College student personnel
Contemporary landscapes of education
Educational research
Human diversity
Learning & development across the lifespan
Support services for children & adolescents
The bachelor of science program is a major in early childhood education (pre-K–grade 4) and is designed for students who wish to pursue a career in early childhood education and obtain teaching certification.
The master of science program is a major in college student personnel. It prepares aspiring student-affairs professionals for jobs in admissions, career services, financial aid, residence life, student activities, and other areas of college and university administration, as well as for doctoral programs in higher education administration.
A five-course minor in education is also available to students majoring in other disciplines. Students may choose to concentrate in one of the same six areas available to education majors pursuing a bachelor of arts.
See detailed major & minor requirements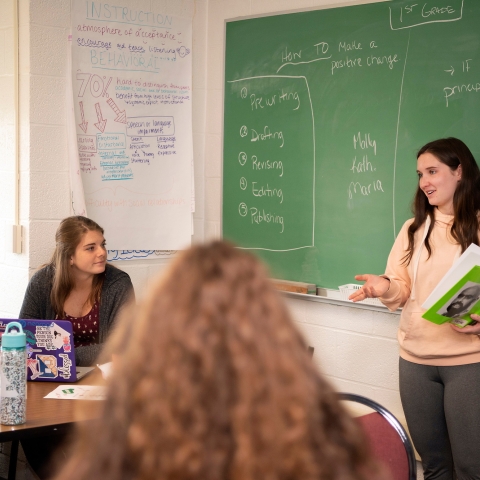 Work in public school classrooms from your first year
As a Bucknell education student, you can get into the classroom and begin assisting teachers in local public schools as soon as your first year. These opportunities continue throughout your education, culminating in a student-teaching experience — giving you the real-world experience you'll need to lead your own classroom.
Teacher Certification Programs
Bucknell offers teacher-preparation programs leading to certification in Pennsylvania in:
Art
Early childhood education
English
Mathematics
Music
Social studies
Sciences
Foreign languages
Certification is available at the early childhood, K–12 and 7–12 levels.
Students completing teaching certification programs in elementary education, early childhood education, English, mathematics or a foreign language can also obtain additional certification as an ESL program specialist.
Students seeking state teaching certification may major in the bachelor of science in education degree program or in the subject that they plan to teach.
Contact Details
Education
Location
200 Academic East Building