This video does not contain audio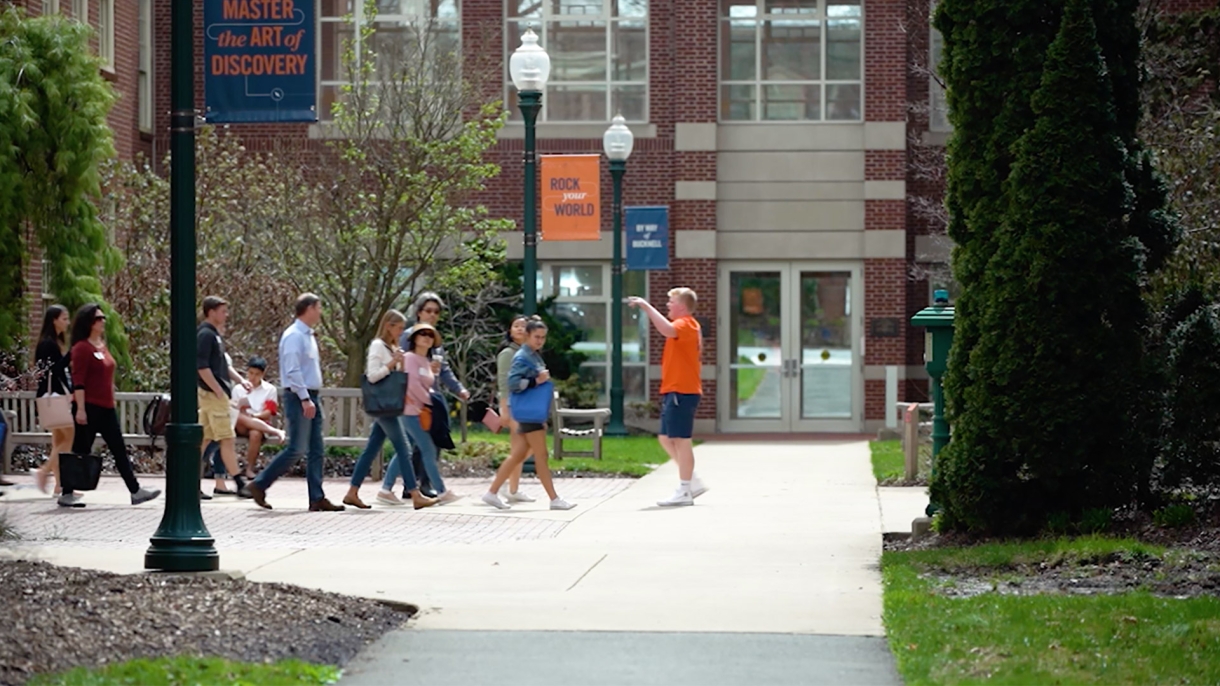 Schedule Your Virtual Visit
We look forward to reopening campus so that you can experience our beautiful campus and exceptional facilities in person.
But until then, we are offering virtual visit options, including information sessions and student ambassador chats, that let you learn more about Bucknell from wherever you are.
We're also presenting a virtual series called Navigating Your College Search held most Thursdays until the end of July 2020. Here's the schedule:
June 11: Starting Your College Search: The Basics
June 18: How to Get the Most Out of Your Application
June 25: How to Work With Your School Counselor
July 9: Understanding Financial Aid and Scholarships
July 16: Wait For It: What Happens After I Submit My Application?
July 23: How to Nail Your College Essay
July 30: Major Decisions: Will Applying "Undecided" Hurt Me?
The week of July 30, we will also host bonus sessions about each of Bucknell's three colleges: Arts & Sciences, Engineering and the Freeman College of Management
Register to attend a virtual session
Information About On-campus Visits
We have cancelled on-campus visits, including tours and preview programs, until further notice.
We encourage you to learn more about Bucknell, visit our YouTube channel and follow @iamraybucknell, our student-run Instagram account.
Office of Admissions
Hours
Monday – Friday:
8:30 a.m. – 4:30 p.m.