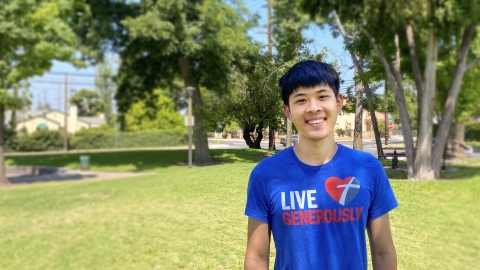 Graduating SBDC Consultants Leave Lasting Legacy on Area Small Business
July 10, 2020
Some area business owners will join in the celebration saluting the new Bucknell University graduates. That's because three Bucknell Small Business Development Center (SBDC) student consultants who assisted area startups for the last three years are among them.
Michael Chen, a managing for sustainability major from Arcadia, Calif., consulted with the SBDC for more than three years. Mechanical engineering majors Jack Enkema of Indianapolis, Ind., and Galen Leaf of Redwood City, Calif. provided engineering design counsel for the past two-and-a-half years.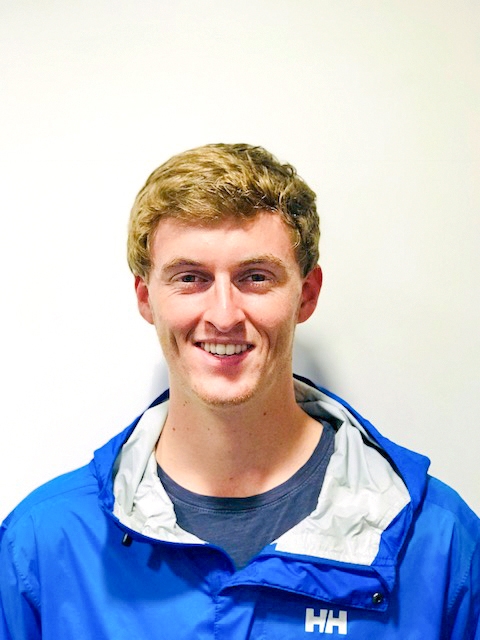 "I wish it was longer," Enkema says. "I served as the student engineering manager last semester, so I got to organize different consulting teams for six or seven different projects. We helped clients on design issues they didn't know how to solve on their own, allowing them to bring their products to a consumer market. It really put my classroom knowledge to use."
SBDC's student consulting programs allow students to put their engineering and management expertise to work on real entrepreneurial projects, while local entrepreneurs benefit from their advice. As a Freeman College of Management student, Chen provided business-planning expertise to his clients.
"It all depended on the client's needs, but all of our work was highly research-based," he says. "They [clients] were trying to understand the industry and their markets, so we helped them analyze their competitors, business trends and the financial landscape. We used that data to make business recommendations for them."
Chen considered the breadth of his work and the diversity of clients to be beneficial to his Bucknell education. His clients included retailers, restaurant owners, cleaners and veterinarians. His favorite may have been a lumberjack; he had the equipment to cut trees, but needed Chen to find him trees to cut.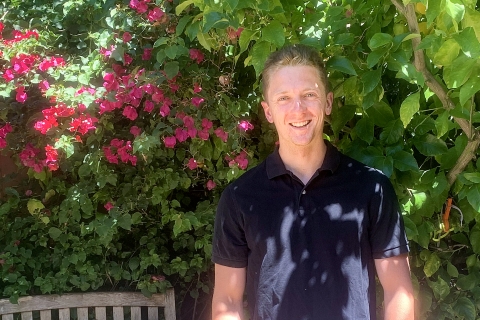 Leaf also enjoyed working with a variety of businesses. The client he and Enkema worked with the longest was a father-and-son business that came to the SBDC with a new design for a baseball tee. They wanted consulting assistance on how best to manufacture the product and gain a competitive edge in the consumer market, which was already crowded.
"We changed the design a little so it's more manufacturer-friendly," Leaf says. "We ultimately tried to drive the costs down by making it a simpler design so it's easier to manufacture. They're definitely in a much better place than they were."
While the pandemic sent Bucknell students home by mid-March, SBDC clients may have had even more need for consulting assistance due to the rapidly declining economy. And the student consultants continued to assist from afar, virtually.
"Galen and Jack continued design projects with firms seeking to see their way through the economic downtown through new product innovation," says Steve Stumbris, director of the Bucknell SBDC. "The last few weeks of the semester saw the center pivot to helping clients access emergency loans and rapidly develop continuity plans. I was impressed with the flexibility and tenacity of our students as they continued to provide assistance remotely to small business owners, even while facing disruptions in their own lives."
The students continued to offer value to their clients, Stumbris said, even though they couldn't provide quite the same level of "hands-on" experience.
"One of the favorite parts of our work was delivering tangible prototypes to so many clients via 3D printing and laser cutting," says Enkema, who remained in Lewisburg but worked remotely. "Galen [Leaf] and I both love working with engineers of all disciplines and we'd always have things to discuss with them when they had something in hand. But there was no way to deliver that prototype due to COVID-19, except on a computer screen."
That may change by the fall, when current Bucknell students will continue the student consulting work at the SBDC. Electrical engineering major Ifunanya Maduka '22 will be a student engineering consultant after serving as the electrical design lead on interdisciplinary projects this past year. Theo Eckert-Budis '22, an accounting major, is a student business consultant who excels in financial analysis with clients, most recently consulting with the business G.S. Woods Financial Solutions LLC. Management student Mike Ryan '23 is also a student business consultant who started and still manages his own landscaping company. He'll now bring his first-hand small business ownership knowledge to a more specialized role in support of the SBDC's Startup Lewisburg incubator programming this fall.
As for the graduates, they'll take their SBDC experience on to their career endeavors. While Chen has secured a consulting position with Deloitte, he's considering working in economic development or social entrepreneurship in the future because of his SBDC work. Leaf hopes to continue doing engineering design consulting. So does Enkema, who also has plans to go on to business school for engineering management — a decision informed by his experience with the SBDC.
The experience has been mutually beneficial for area entrepreneurs.