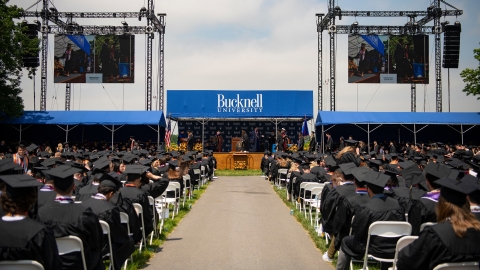 A Year After Graduating, Bucknell's Class of 2019 Shines Brightly
August 24, 2020
Sure, you could gawk at the numbers. There's the high percentage of 2019 Bucknell grads who secured opportunities within nine months of walking across the Commencement stage (95%). Or the average starting salary of the class, which at $60,560 is about $10,000 above the national average.
But truly understanding what makes Bucknell's Class of 2019 unique can't be quantified. You'll need to look beyond the numbers to the 864 impressive stories within.
You'll find Class of 2019 graduates working meaningful, high-paying jobs at employers like American Express and Amazon, Johnson & Johnson and JPMorgan Chase, the NBA and The New York Times. You'll find them pursuing advanced degrees from Yale, Boston University School of Law and Harvard Medical School. You'll find them fighting for educational equity as Teach for America educators serving in New York City, Las Vegas and Tulsa, Okla.
And you'll find them doing all that during a global pandemic that none of these graduates expected but for which each is uniquely prepared.
"That's the beauty of Bucknell's well-rounded education based in the liberal arts. It ensures that the members of Bucknell's Class of 2019 can pivot to meet the unforeseen challenges of today — and tomorrow," says Pam Keiser, executive director of the Center for Career Advancement. "We are exceptionally proud of these graduates and look forward to seeing what they do next."
Meet six of these Class of 2019 graduates below. For a big-picture look, check out the Class of 2019 Post-Graduate Survey, where 845 of the 864 members of the Class of 2019 shared their postgraduate plans.
Tobias Cozzolino '19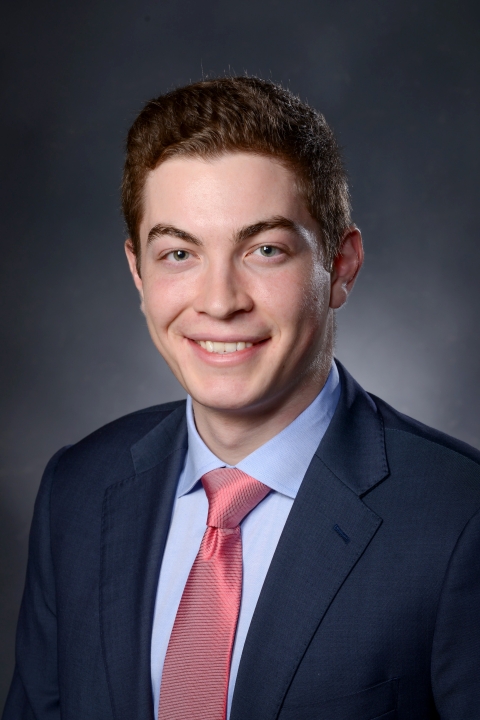 Major: Accounting & financial management
Job: Investment analyst at The Vanguard Group, an investment firm that primarily focuses on mutual funds
What he does: Cozzolino is part of a two-year rotational program that allows participants to experience four roles within the firm's Investment Management Group. He's currently working with the firm's Credit Research team, where he analyzes technology companies to determine whether their bonds would be a good investment.
How Bucknell prepared him: "Bucknell's professors taught me how to perform rigorous financial analysis. And the liberal arts curriculum has helped me view investments through a variety of societal lenses," Cozzolino says.
How COVID-19 has changed his work: Vanguard moved almost all roles online, and Cozzolino says that move has "revealed a significant number of job functions that can be accomplished remotely." Some aspects of the job, such as trading, will benefit from the eventual return to a traditional office environment, he says, but "I anticipate that investment industry leaders will consider expanding flexibilities for work from home."
Jordan Collins '19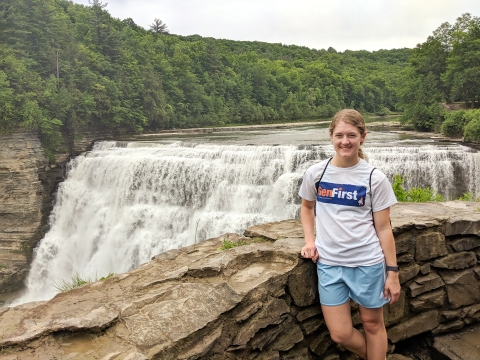 Major: Chemical engineering
Job: Process engineer, Corning Inc., Environmental Technologies Division
What she does: Collins designs innovative processes to transform raw materials into manufactured products, performs data analysis to fix problems and propose improvements, and plans and executes experiments. Her next assignment will be as area leader for a manufacturing facility in China, a role that will require her to travel to China regularly.
How Bucknell prepared her: Collins says Bucknell offered hands-on experience in a real lab, sharpened her ability to analyze data and helped her improve time management skills.
How COVID-19 has changed her work: Collins, who has been working from home since mid-March, says she's ready to return to the day-to-day excitement of in-person work at Corning. "The people at Corning are amazing, and it has been really hard not being around great people every day," she says. "One of the best parts of work is having personal connections with co-workers."
Fisayo Oluleye '19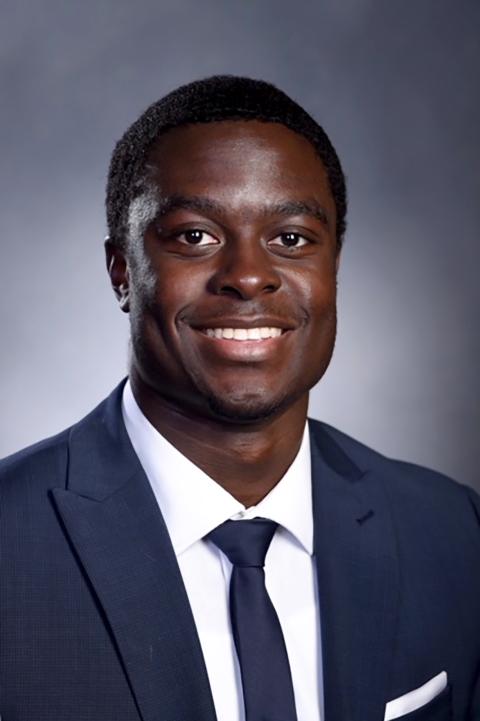 Major: Economics
Job: Fund analyst, SEI Investments, an investment services company that manages or administers $1 trillion
What he does: Oluleye crunches the numbers and monitors hourly trends; determines the NAV, or net asset value, of his assigned funds; and helps clients keep an accurate measure of their investable cash.
How Bucknell prepared him: Oluleye says every assignment, project or exam gave him the skills and confidence to handle the analytical side of his job. But beyond academics, Bucknell also helped him understand that who you know can be just as important as what you know. "Between many trips to the career center and attending luncheons," he says, "Bucknell showed the importance of being proactive and expanding my network."
How COVID-19 has changed his work: SEI moved to remote work once the pandemic started, and Oluleye uses technology tools like the instant messaging service Jabber to stay in touch with his colleagues in real time.
Caroline Foster '19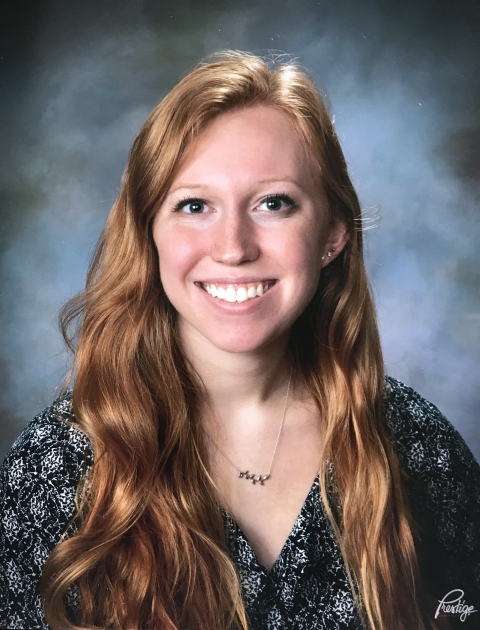 Majors: Double-major in philosophy and literary studies
Role: Second-year law student at Suffolk University Law School
What she does: Foster finished her first year of law school in the top 5% of her class. She's active in a number of student groups and clubs, including the Business Law Association, Women's Law Association and National Lawyers Guild. She was a judicial intern for a judge on the Massachusetts Superior Court, researching and drafting legal memos on issues like workplace discrimination.
How Bucknell prepared her: Law school requires copious amounts of writing, and Foster says both of her Bucknell majors "improved my writing capabilities and taught me how to think critically." She also points to an internship at the Lewisburg Prison Project, where she was first introduced to law, as critical to uncovering her passion for that work.
How COVID-19 has changed her work: When Suffolk University moved all classes online in March, Foster was forced to rethink her process for learning. "It was really challenging, but I was able to adapt to the change and finish the semester strongly," she says. "Time management became really important, and I had to use new resources I was not accustomed to using."
Chad Sussman '19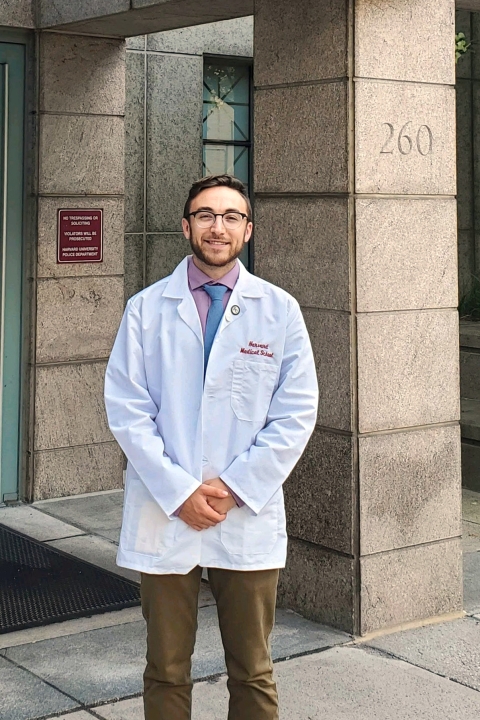 Major: Double-major in cell biology/biochemistry and Latin American studies
Role: Second-year medical student at Harvard Medical School
What he does: Sussman studies, attends classes and spends one day a week in the hospital and outpatient clinics, practicing clinical interviewing and physical examination skills. He also attends lectures, participates in student clubs and spends time volunteering.
How Bucknell prepared him: Sussman was busy at Bucknell, with two majors, numerous student clubs, and spots on the varsity track and cross-country teams. This balancing act prepared him for the "time-consuming work of medical school." At Bucknell, he also fine-tuned his ability to learn on his own — a critical skill in medical school. "My experiences at Bucknell helped me to gain independence in my learning," he says.
How COVID-19 has changed his work: Sussman returned home during the pandemic and has become "quite familiar with Zoom." While much of the classwork has been the same, he says it has been tough to practice skills like interviewing patients and delivering a diagnosis from afar. "I'm excited that we are now returning to campus to resume in-person clinical experiences," he says.
Grayson Kennedy '19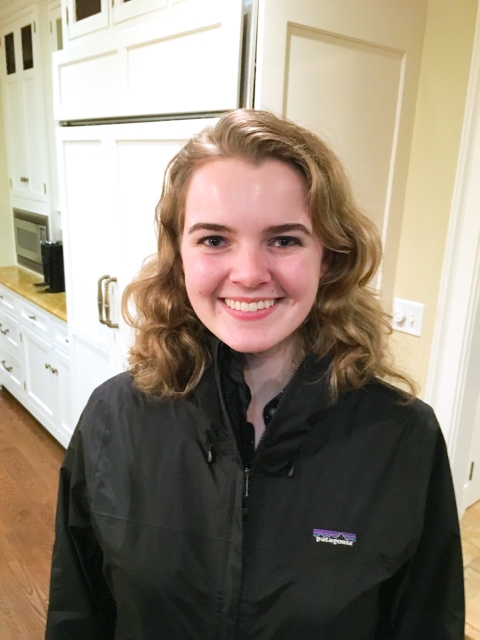 Major: Art history
Job: Teaching artist and marketing associate at the Museum of Contemporary Art in Westport, Conn.
What she does: "Like most first jobs, you have to multitask and dip your toe into several different assignments," Kennedy says. She taught semi-private art classes, worked events, served as a docent, and created and distributed promotional materials for the museum.
How Bucknell prepared her: Kennedy says her art history major imparted skills in critical thinking and writing, while her minor in arts entrepreneurship "served as a crash course for entering the art and nonprofit world, including everything from booking performances to grant writing."
How COVID-19 has changed her work: Kennedy created a 12-week online art instruction program and teaches virtual painting workshops to adults. "I'm grateful for the opportunities I've been given, as well as for the knowledge and skills learned at Bucknell," she says. "Even though the future is uncertain, I'm looking forward to it. At the very least, it'll be interesting."