Meet President Bravman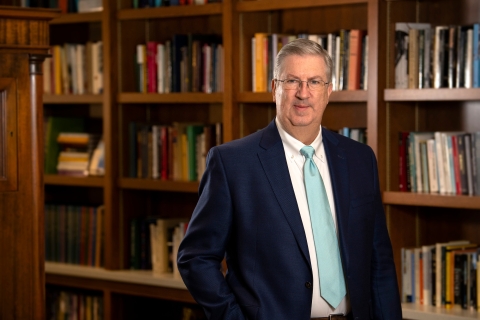 John Bravman, a highly respected academic leader and distinguished professor of engineering, became the 17th president of Bucknell University on July 1, 2010. Under his leadership, the University has experienced some of the most significant achievements since its founding in 1846.
Learn about President Bravman
Undergraduate Executive Intern Program

The Undergraduate Executive Internship Program provides an outstanding opportunity for highly motivated students to combine their academic development with the success of the University. Students selected for these positions work closely with Bucknell senior leadership and administrators, gaining an inside look at the institution while helping to advance its goals.

Rooted in Tradition, Focused on the Future

Since 1846, Bucknell has pushed the boundaries of undergraduate education and actively shaped the world outside Lewisburg. It's a tradition that continues today, with our distinct mix of liberal arts and professional programs giving students almost unlimited options to pursue their intellectual interests and passions.