Meet President Bravman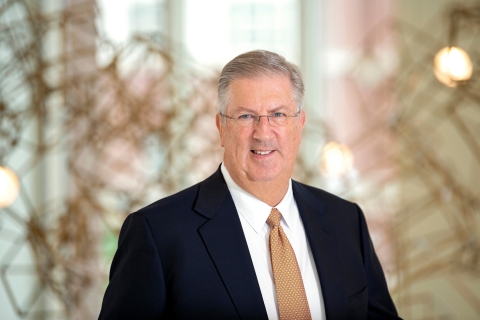 John Bravman, a highly respected academic leader and distinguished professor of engineering, became the 17th president of Bucknell University on July 1, 2010. Under his leadership, the University has experienced some of the most significant achievements in its 176-year history.
Bravman led the University to the successful conclusion of its most ambitious fundraising campaign ever — the $500 million WE DO Campaign — on July 1, 2017. The University surpassed the half-billion-dollar goal with $513 million raised, including more than $170 million for financial aid endowment, and more than $100 million for academic programs and support.
On the same day the University announced the conclusion of the campaign, it officially established its third college — the Freeman College of Management — positioning Bucknell to build upon its unique combination of academic breadth in a highly personalized, undergraduate, living-learning environment.
Bravman has prioritized the University's ongoing efforts to strengthen the campus culture, and deepened its commitment to providing students with an exceptional academic experience that leads to a lifetime of personal and professional success. In 2018, with broad input from faculty, staff and students, Bravman spearheaded the Plan for Bucknell 2025, which was approved by both the faculty and the University Board of Trustees in spring 2019. The University's first new strategic plan in 13 years, it serves as a guide for reaching institutional goals for academics, residence life, diversity and inclusion, accessibility, and environmental and financial sustainability, ensuring Bucknell's leadership in higher education for generations to come.
Bravman has also reaffirmed Bucknell's commitment to providing an exceptional residential learning experience through numerous improvements to the University's campus. They include: Academic West, a home for the social sciences; the South Campus Apartments, comprising four residence halls and MacDonald Commons; the Graham Building, the home of Student Health, the Counseling & Student Development Center, and a state-of-the-art wrestling facility; the renovated Carnegie Library Building, which houses student and faculty support offices; Hildreth-Mirza Hall, which created the University's Humanities Center and also houses the Griot Institute for the Study of Black Lives & Culture and the Bucknell Press; and Academic East, a space dedicated to engineering and the Department of Education. In August 2021, Bucknell completed construction of a home for the Freeman College of Management and the Department of Art & Art History.
Since the earliest days of the COVID-19 pandemic, Bravman has remained deeply committed to the health and safety of Bucknell students. Through careful management in consultation with medical professionals, administrators and faculty, he led the University's successful efforts to keep campus open and ensure the continued delivery of instruction while mitigating risk to students, employees and community members.
Off campus, Bravman continues to strengthen ties between the University and the region. Since his arrival, Bucknell has renovated several properties in downtown Lewisburg, including the Campus Theatre, the Post Office Building and the DeWitt Building, which is home to the University's Entrepreneurs Incubator, Small Business Development Center and the Samek Art Museum's Downtown Gallery.
Born in 1957, Bravman grew up in New York City and on Long Island. He completed his bachelor's, master's and doctoral degrees in materials science and engineering at Stanford. He has published more than 160 peer-reviewed articles and has been cited in nearly 5,000 publications by scientists and engineers around the world. A tenured professor of electrical engineering, John has taught primarily in the fields of materials structure and analysis, thin-film mechanical phenomena, microelectronic reliability and high-temperature superconductivity; and has patented two coatings that may make coronary stents safer for heart-disease patients. John joined the Geisinger Health Board of Trustees in 2012, and in December 2016 was elected its chair. In April 2018, the Bucknell Board of Trustees unanimously voted to extend his contract through June 2025. In October 2022, the Board unanimously approved a second contract extension through at least 2028, which will give Bravman the third-longest tenure among Bucknell presidents.
Bravman is married to Professor Wendelin Wright, who holds the Heinemann Family Professorship in Engineering in the mechanical and chemical engineering departments at Bucknell. She also serves as chair of the mechanical engineering department. They have two young sons, Cole and Cooper. John has two older sons, Christopher and Matthew, and two grandchildren.
2022-23 Bucknell University Report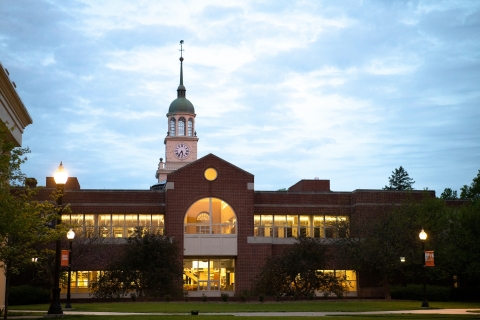 We Are Living Bucknell's Mission
Every day at Bucknell, we are working toward the fulfillment of The Plan for Bucknell 2025. The inaugural University Report details notable accomplishments and new programs driven by our strategic commitments, and provides evidence of progress toward the pursuit of our vision: To ensure a thriving, sustainable and inclusive future.
Undergraduate Executive Intern Program

The Undergraduate Executive Internship Program provides an outstanding opportunity for highly motivated students to combine their academic development with the success of the University. Students selected for these positions work closely with Bucknell senior leadership and administrators, gaining an inside look at the institution while helping to advance its goals.

Rooted in Tradition, Focused on the Future

Since 1846, Bucknell has pushed the boundaries of undergraduate education and actively shaped the world outside Lewisburg. It's a tradition that continues today, with our distinct mix of liberal arts and professional programs giving students almost unlimited options to pursue their intellectual interests and passions.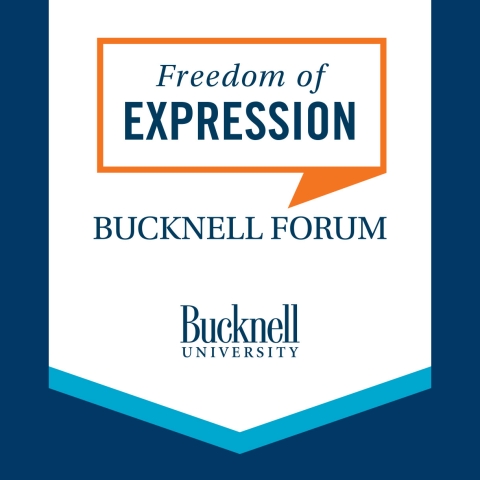 The Bucknell Forum
2023-24
The 2023-24 Bucknell Forum will discuss the theme "Freedom of Expression." The five Forum events will feature conversations between Bucknell President John Bravman and guests including Washington Post columnist George Will, novelist Jodi Picoult, and Academy Award-winning actor and activist Jane Fonda.
Contact Details
Office of the President
Location
220 Marts Hall
Lewisburg, PA17837
United States